From our sponsors: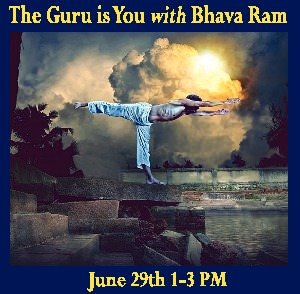 Go Deep – The Guru Is You With Bhava Ram
June 29, 2013
1-3 p.m. | $35 | All Ages
Registration: holidaysyogacenter.com
Holiday's Health & Fitness Yoga
3942 SE Hawthorne Blvd Portland, OR 97214
Bhava Ram is a former network news foreign war correspondent who healed from a broken back and stage four cancer through Yoga and Ayurveda. He has authored a memoir, Warrior Pose, How Yoga Literally Saved My Life, that has just been released. Bhava will be sharing his experience and signing copies of his book as well as performing live music for all who attend.
As a teacher, Bhava is inspirational and uniquely authentic. His healing journey serves as a wonderful example of the capacity Yoga has to change our lives no matter what obstacles we face. His workshops focus upon the profound transformational aspects of Yoga, and the pathway to owning your power and living your truth. He weaves Vedic wisdom into a Deep Healing Asana experience with mantra, pranayama and meditation, plus adds live music and kirtan.
Be sure to visit Holiday's Health & Fitness Yoga for registration information as you will need to register in advance for the event. Space is limited so sign up while you still can!
Namaste