From our sponsors: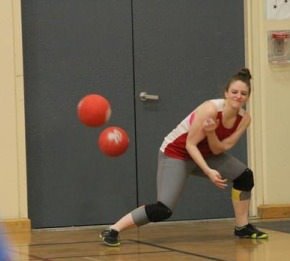 Recesstime Quadrathlon
June 23, 2013 | July 21 | August 4
1:30pm – 7pm | $14 | All Ages
More info: blitz99.com
Blitz 99W
10935 SW 68th Pkwy Portland, OR 97223
(503) 841-6912 | More info: blitz99.com
Foosball
Dodge-ball
Horseshoes
Corn-hole (Bean Bag Toss)
Join up with Recesstime by visiting their website RECESS TIME SPORTS. A $14.00 registration fee is required to join. There will be co-ed teams of 8 with at least 3 men & 3 women per team. On the day of the game, check in at Blitz 99 at 1:30pm. The tourney will then run from 2pm to 7pm. Perfect for your friends or put together a work team and have your office sponsor it!
$500 to the winning team and more prizes on top of that. IF you can't make a team of eight you can sign up and they will put you on a team.
When it's all done, PRIZES! $10,000 worth of them, prizes for individuals and teams as well as an overall champion prize.