We are giving away a pair of tickets to see Lee 'Scratch' Perry at Refuge PDX on Sunday, April 21, 2013 as part of Soul'd Out Music Festival. To win, comment on this post why you'd like to attend. Winner will be drawn and emailed Friday, April 19.
FREE PORTLAND: We give out 100s of $$$ in free tickets every week including to many of the top music and art venues in Portland. Join our email list if you like free stuff
————————
From our sponsors: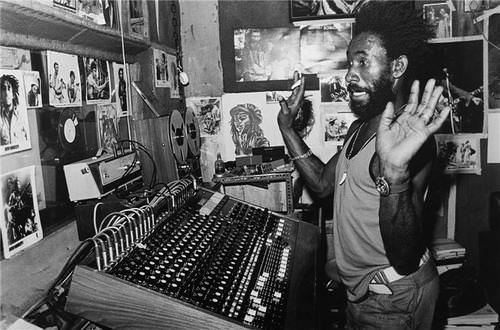 Lee 'Scratch' Perry
April 21, 2013
7 p.m. | $20-$74, Kids under 10 FREE | All Ages
Purchase Tickets at EventBrite
Refuge PDX
116 SE Yamhill St.
Portland, OR | More Info: www.refugepdx.com
Working under many names —as well as in many capacities: disc jockey, producer, record businessman, songwriter, singer —Lee Perry has been a guiding force in the development of reggae. In addition to his own trailblazing music, Lee Perry has produced hits for the Wailers, Junior Byles, Max Romeo, the Heptones, Gregory Isaacs, Junior Murvin, and the Clash. Known for his bizarre behavior and stream-of-consciousness interviews, Lee Perry often dons costumes and headdresses made of found objects such as feathers, toys, playing cards, and coins.
He began his career in his teens as Little Lee Perry, a DJ for Coxsone Dodd's Downbeat Sound System. When he made his recording debut with "The Chicken Scratch" on Dodd's Studio One label in the early '60s, he became known as Scratch Perry. For most of the '60s, he worked at Studio One as A&R director and producer of Jamaican hits for Justin Hines, Delroy Wilson, and Shenley Dufus, among others; he also recorded his own material like "Trials and Crosses" and "Doctor Dick."
In 1968 Perry left Dodd and worked briefly —as producer and performer —with Joe Gibbs, Byron Lee, and Clancy Eccles. With the success of Perry's first independent release, an instrumental called "The Upsetter," he acquired another sobriquet —the Upsetter. He named his label Upsetter and his studio band the Upsetters. That same year, 1968, he had a hit with "People Funny Boy," billing himself as Lee "King" Perry. An unusually slow song for its time, "People Funny Boy" was one of the first real reggae hits. Most of ¬Perry's late-'60s hits, like "Clint Eastwood," "Live Injection," and "Return of Django" (#5 U.K., 1969), were instrumentals that set his spaghetti Western–style themes in reggae as dry, spacious, and ominous as the western desert.
In 1969 Perry began working with the Wailers. During the next three years, he oversaw their transformation from a ska vocal trio into a full-fledged five-piece reggae band —with bassist Aston "Family Man" Barrett and his drummer brother Carlton from the Upsetters —that would become the most acclaimed Jamaican group in the world. "Duppy Conqueror," "Small Axe," "Kaya," and "Sun Is Shining" were some of the Wailers' songs Perry wrote. The Wailers began producing themselves for their own label in 1971 but were reunited with Perry for occasional sessions in the late '70s.
Signed to Island in 1973, Perry and his Upsetters maintained a rocky relationship with the company on and off for several years. In 1974 he built his Black Ark Studio in the backyard of his Kingston home. Perry was one of the pioneers of the reggae instrumental studio art known as dubbing —reworking a taped track by removing some parts and exaggerating others. His use of technology such as drum machines and phase shifters gave his mixes a cutting-edge sound that had a profound influence on dub and, later, dancehall. His work in the '70s with toasters like U-Roy, Prince Jazzbo, I-Roy, Big Youth, and Dennis Alcapone established him in the forefront of toasters' dub; he would make hit after hit from the same rhythm track until the tape wore out. Perry recorded his own toasting under the pseudonym of Jah Lion. He also recorded as Pipecock Jackson and under his own name. His most popular releases in the '70s, "Station Underground News" and "Roast Fish and Corn Bread," were vocals.
Perry reportedly torched his studio in 1980 and began traveling. His musical output became more eccentric and experimental, though it remained highly respected by critics. He lived in Amsterdam in the mid-'80s, and then in London. In 1990 Perry moved to Switzerland, only occasionally returning to Jamaica, where he eventually abandoned plans to rebuild his historic Black Ark Studio. In 1997 Perry's public profile rose with the release of Arkology, a three-disc anthology. That same year the Beastie Boys invited him to appear at the Tibetan Freedom Concert in New York (where he appeared in a football helmet covered with small mirrors), followed by an extensive U.S. tour with sometime collaborator Neal "the Mad Professor" Fraser. By now he was acknowledged as a key influence on '90s trip-hop and electronic dance music. In 2000 he released the recently completed On the Wire —an album begun a decade earlier, before Perry disappeared to Switzerland with the tapes —to more critical acclaim.