We are giving away a pair of tickets to see Jon Lovitz at Helium Comedy Club on Friday, April 12 or Saturday, April 13, 2013 at 10 p.m. To win, comment on this post why you'd like to attend. Winner will be drawn and emailed Friday, April 12.
FREE PORTLAND: We give out 100s of $$$ in free tickets every week including to many of the top music and art venues in Portland. Join our email list if you like free stuff
————————
From our sponsors at Helium: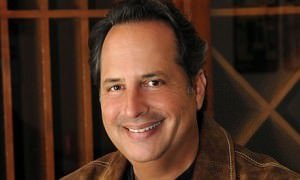 Jon Lovitz
April 12 @ 7:30 & 10 p.m.
April 13 @ 7:30 & 10 p.m.
Tickets are $30-$35 | 21+
For tickets and more information, please visit www.heliumcomedy.com/portland or call 888-64-FUNNY.
Helium Comedy Club
1510 SE 9th Ave Portland, OR 97214
(888) 643-8669 | More Info: www.heliumcomedy.com/portland
Lovtiz got his big break when he was invited to join the cast of Saturday Night Live. Immediately after learning that he'd been cast, Lovitz drove straight to Randy Bennett's class and shouted, "I got it!" Upon hearing the news, Bennett burst out in tears. Lovitz remained part of the SNL cast for five years, from 1985-1990, and during that time he created some of the most memorable and inventive characters in the show's history: Tommy Flanagan the Pathological Liar, Shakespeare ham Master Thespian, Hanukkah Harry, and impersonations of Michael Dukakis and Harvey Fierstein. After leaving the cast of Saturday Night Live in 1990, Lovitz enjoyed continued success as an actor on film, stage and television. He turned in a memorable performance as a baseball scout in the 1992 film A League of Their Own, then went on to feature in such acclaimed comedies as The Wedding Singer (1998), Small Time Crooks (2000), Little Nicky (2000), Rat Race (2001), and The Producers (2001).
With his performance in Small Time Crooks, Lovitz fulfilled a childhood dream of working with his idol Woody Allen. A year later, he fulfilled another childhood dream when Neil Simon invited him to join the Broadway cast of his play The Dinner Party. Lovitz says, "Woody cast me in Small Time Crooks and actually told me to add what I wanted in my dialogue. Woody Allen was letting me improvise! And Neil Simon personally asked me to do The Dinner Party. I'm not kidding—it doesn't get better than this." In addition to film and stage acting, Lovitz has enjoyed a long and successful television career. His most prominent television credits include Newsradio, The Critic, Friends, Just Shoot Me, and The Simpsons.
Despite his remarkable success as a television, film and stage actor, Lovtiz was unable to work up the nerve to perform standup comedy until quite recently. "I was always going to do standup," he says, "the same way that some guys say they were always going to climb Mt. Everest." Finally, in the early 2000s, Lovitz took his chance by performing brief, five-minute sets at the Laugh Factory, the famous Hollywood comedy club. While at first he leaned on his old Saturday Night Live characters as a crutch, he soon realized that audiences really just wanted to see "Jon Lovitz being silly and funny. So that's what I do. I use my personality and make fun of myself and it really seems to work."