From our sponsors: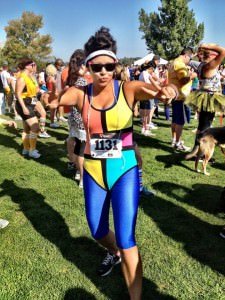 Retro Run 5K
April 14, 2013
9 a.m. | $30-$45 | All Ages
Register online at www.theretrorun5k.com
Portland International Raceway
1940 N Victory Blvd Portland, OR 97217
(503) 823-7223
The Retro Run 5k has been steadily gathering attention over the past two years. This 5k is an untimed, fun-run that plays a different decade of music every Kilometer and encourages its participants to dress up and come out for a good time, all while encouraging a healthy and fit lifestyle. Since this is a fun run, The Retro Run emphasizes that this is a run for people of all ages, shapes and sizes, and speeds, while dogs, strollers and Afros are encouraged! The Retro Run 5k encourages all participants to dig out their banana clips and acid washed jeans for the kitschy, energetic, family fun, retro inspired 5K & after party. Participants will also enjoy a post- race festival, 80's music, and a costume contest (there is even a prize for best dressed pet).
It is the goal of The Retro Run 5K to bring back the fitness styles of the 60's, 70's and 80's to the streets of the USA… and to HAVE A RETRO GOOD TIME! The Retro Run 5k is the grooviest 5k on the planet. Imagine thousands of your closest friends lining the streets of your city, decked out in totally rad tracksuits and parachute pants. The oldies music blaring as participants dance their way through the decades. The fun continues at the post-race 80's dance party.