From our sponsors: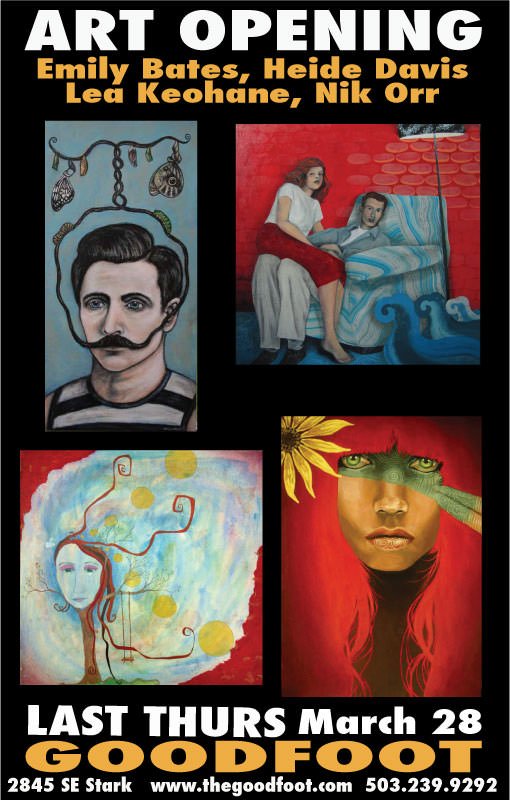 Last Thursday Art Opening
March 28, 2013
5 p.m. | FREE | 21+
The Goodfoot
2845 SE Stark St Portland, OR 97214
(503) 239-9292 | More Info: thegoodfoot.com
The Goodfoot will have an art opening last Thursday March 28th, from 5-12. This months artists are Emily Bates, Heide Davis, Lea Keohane and Nik Orr. The show will be up until April 22nd.
Emily Bates, an acrylic painter originally from England and now residing in Portland, grew up on an estate in the English countryside. After moving to America in her late teens and obtaining her bachelor's degree in Art and Art History, she began more conscientiously incorporating her interest in the Victorian era and the English flora and fauna into her paintings. Textural backgrounds and demure subjects are reminiscent of her childhood memories on the estate, when she would wander in the woods hoping to catch a glimpse of a secretive fox or deer. Then when the rain battered down and the wind howled she would take refuge in the stately home, creeping around its many corridors and grand rooms, thinking of the original family that lived there in a time long-passed.