From our sponsors: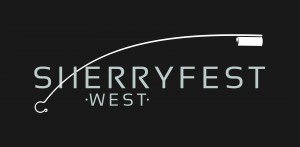 SherryFest
March 11-17, 2013
For full schedule of events & tickets, visit www.sherryfest.com
Sherry is cool. Ignored for many years, sherry is throwing off its archaic image and is being embraced by a new generation of wine drinkers around the world. Whether it's a crisp, refreshing fino with a plate of shellfish, a rich, complex amontillado to take the place of red wine at dinner, or even an oloroso or Pedro Ximénez mixed into a cocktail, sherry is becoming fashionable once again.
"The current explosion of interest in sherry is unprecedented in the modern day," says Peter Liem, author of the book Sherry, Manzanilla & Montilla. "It's exciting to see so many people being introduced to this forgotten wine, and to see sherry being featured in restaurants and wine shops across the country."
Together with Rosemary Gray, Liem created Sherryfest, the largest sherry event to ever be held outside of Spain. The first Sherryfest took place in New York in October of 2012, featuring 20 different sherry producers who poured their wines throughout a week of consumer tastings, educational seminars and winemaker dinners.
Now, Sherryfest West will take place in Portland, Oregon, from March 11-17. In partnership with Bar Vivant and Galaxy Wine Company, Liem will be hosting a series of sherry tastings and dinners, designed to offer wine consumers a broad overview of the world of sherry.
Among the scheduled events are a sherry dinner with Liem at Smallwares, pairing a wide range of sherries with Asian-inspired small plates, and a dinner at Lat Khao with Jan Pettersen of Bodegas Rey Fernando de Castilla and Jaime Gil of Bodegas Valdespino, featuring a five-course menu from Jason Barwikowski of the Woodsman Tavern.
Pettersen and Gil will also be hosting special Friday night wine tastings at Great Wine Buys and Bar Vivant, and Liem will be talking about sherry and signing copies of his book at E&R Wine Shop on Saturday, March 16th. The highlight of the week will be a large sherry tasting at Bar Vivant on the afternoon of Saturday the 16th, featuring nearly 40 sherries of all styles, as well as flamenco performances by Laura Onizuka and partners.
A complete list of all Sherryfest West events can be found at www.sherryfest.com.
"Sherry is one of the most most unique, delicious and complex beverages out there and, until now, it has been a secret to most of this country," says Cheryl Wakerhauser, owner of Bar Vivant. "Once you are introduced, you will fall in love."