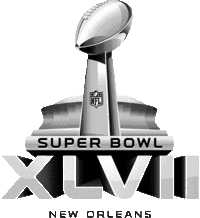 —————-
———————
The Super Bowl is this weekend and there are several places in Portland having watch parties with prizes and food and drink specials. Below you will find places in North, NE, SE, SW, and NW Portland. All events are free to attend.
Not interested or looking for something to do before the game (doesn't start until 3:30)? Check out the last day of the 2013 Portland Fertile Ground Festival!
———————————————
Portland Superbowl 2013 Watch Parties
Here is a roundup of Portland Super Bowl Watch Parties from our sponsors:
Bossanova Ballroom (East 7th & Burnside) | (503) 206-7630 | More info: www.bossanovaballroom.com
Doors open at 2: 30 p.m., game at 3:30PM. You can watch the game on our new 30 foot movie screen with hundreds of crazy football nuts. This event is, of course, FREE! Bring all of your friends and dress to support the team you think should hoist the Vince Lombardi championship trophy on February 3rd. Enjoy a beer and some nachos as you watch the University of Oregon graduate LaMichael James try to capture his first Super Bowl title in his rookie year.
East Burn (East Burnside & 18th) | (503) 236-2876 | More info: www.theeastburn.com
The days are counting down and we'll have you covered with plenty of places to view the game on our HUGE projection screens! The Tap Room will open early at 3pm for our 21+ fans while all ages may enjoy watching on the patio and the giant screen in the restaurant. You'll be coming in at just the right time to cash in on Happy Hour! Shanrock will be doing her trivia in the taproom in between plays starting at 6pm. Recess discount menu from 3-6PM. They have daily drink specials (pdf of specials here).
Caps & Corks (NW 17th & Lovejoy | (503) 222-6435 | More Info: Facebook Page
Caps & Corks is open for the 2013 Super Bowl! We have 4 televisions and will have a special menu for the game. Watching the game at home? We will fill growlers for $12 on Sunday and have 250 different beers to go!We will also have brunch on both Saturday and Sunday from 9 a.m. to 2 p.m. featuring bucket Bloody Marys! Wear your most awesome pajamas to brunch on Sunday and receive complementary bubbly for great PJ's!
Bazi Bierbrasserie (SE 32nd & Hawthorne) | (503) 234-8888 | More info: bazipdx.com
Doors open at 3 PM with a Super Happy Hour. Food $3-8, $3.50 wells, $3 Stella tall boys, $1 off selected beer (over 7 draft beers to choose from) and $1 off all wine. We'll also be giving away some cool swag during Half-Time. Whether you're a fan of the teams, the commercials, or Beyonce's Half-Time show, the 114″ HDTV will be broadcasting live with surround sound. Well behaved minors are welcomed. Reservations encouraged by calling 503-234-8888.
The Goodfoot ( SE 29th & Stark) | (503) 239-9292 | More Info: thegoodfoot.com
Please join us upstairs for a Super Bowl Party at The Goodfoot! We'll have Happy Hour pricing throughout the duration of the game.Great food, fantastic beers on tap & good folks. The Goodfoot has a 15 foot screen with a new projection system and it's gonna be a sweet afternoon of football.
Blitz (Ladd, Pearl, Tigard, NW 21) | More info: blitzbarpdx.webs.com
BLITZ will play the game at all locations! Come by and watch the big game on a big screen! Make some noise for your team, pick your favorite ad, and enjoy the game. Coors Light drink specials at all locations.
——————————–
Our new Portland Events App for PDX Pipeline is now available for iPhones, Android phones and iPads!
Now, you can have all of the great Portland Events from our website in the palm of your hand when you're out on the town. We have also added live happy hours, concert schedules and movies times to help you plan a fun night out in Portland!
——————————————————–