From our sponsors at Backspace: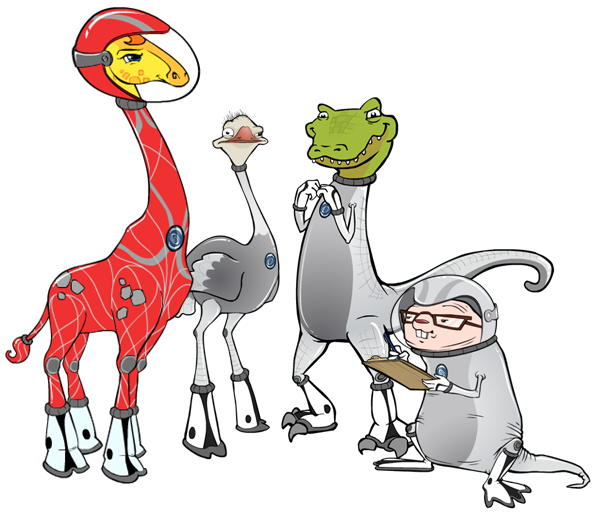 Backspace 'Giraffstronaut'Animated Series Debut
Saturday, October 6, 2012
7:30 p.m. | $5-$7 | All Ages
Purchase Tickets HERE
More Info: www.giraffstronaut.com
Hollywood Theater
4122 Northeast Sandy Boulevard Portland, OR 97212
(503) 493-1128
The animated film "Backspace" — featuring the space traveler Giraffstronaut, animation by Greg Araya, music by Moby, and production by award-winning Portland writers/producers Brian and Jillian Starr — will debut 7:30 pm Oct. 6th at the Hollywood Theater.
Backspace introduces the characters of "Giraffstronaut", a proposed educational television series, whose pilot script, "The Upper Crust", placed in the top 10% of original teleplays at the Austin Film Festival.
This introduction to the humorous, kid-friendly series was funded through $6,250 in funds collected through Kickstarter. The Starrs hope to raise additional funds to complete their series. To give the audience a taste of Giraffstronaut, the Oct. 6th event will include a staged reading of the first episode, "The Upper Crust" featuring many well-known Portland actors followed by the premiere of the animated short "Backspace".
The series is designed to engage kids with comedy and creativity. The film "Backspace" stars a jealous space ostrich who finds a bottle full of time travel and attempts to bend the space-time continuum to his advantage, says Brian Starr. In the pilot episode that will be presented by Portland actors Oct. 6, the characters land on another planet, fall through the planet's crust, and have to find a way out.
Animation of Backspace is by Greg Araya, lead animator for the Mad TV Series, and music is by Moby, who has sold more than 20 million albums. Writing, production and direction is by Brian and Jillian Starr. In the 2012 Austin Film Festival they placed in the top 10% with three separate scripts including "The Upper Crust", "Collapse", and a comedy screenplay "Super Anxiety Woman."
Brian and Jillian were semifinalists for comedy screenwriting in the 2010 Austin Film Festival for "Bigfoot and the Devil."