From our sponsors at Swift Lounge: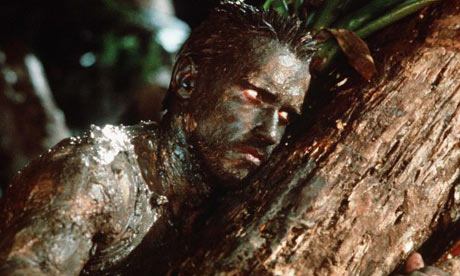 Arnold's Birthday: Predator + Teriminator 2
Monday, July 30, 2012
9 p.m. | FREE | 21+
Swift Lounge
1932 NE Broadway St Portland, OR 97232
(503) 288-3333 | More Info: www.swiftloungepdx.com
Celebrate Arnold's birthday with a movie double feature of arguably his best films, Predator and Terminator 2. There will be plenty of mason jar drinks on the menu to help you forget his political career, and remember him as cinema's badass.
From IMDB: Predator
A team of special force ops, led by a tough but fair soldier, Major "Dutch" Schaefer, are ordered in to assist CIA man, George Dillon, on a rescue mission for potential survivors of a Helicopter downed over remote South American jungle. Not long after they land, Dutch and his team discover that they have been sent in under false pretenses. This deception turns out to be the least of their worries though, when they find themselves being methodically hunted by something not of this world.
From IMDB: Terminator 2
Nearly 10 years have passed since Sarah Connor was targeted for termination by a cyborg from the future. Now her son, John, the future leader of the resistance, is the target for a newer, more deadly terminator. Once again, the resistance has managed to send a protector back to attempt to save John and his mother Sarah.