From our sponsors at Shanrock: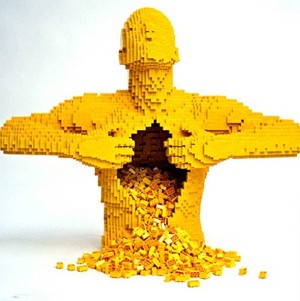 Brick or Block Lego Tournament
Wednesday, February 29
7 p.m. | FREE | 21+
Limit 6 teams of 2-4 people
More Info: shanrockstrivia.com
Cruzroom
2338 NE Alberta Street
You provide the skills, we provide the Legos…and the judging of your skills! Each game will be divided into two rounds. In the first Challenge round all teams will be given about an hour to craft a Lego creation based on a mystery theme. When time's up, each team will present their work to a panel of three judges, who will score it based on originality, interpretation of the theme, and building skill.
The two highest scoring teams will move on to the Champion Lightning round, in which they will craft another Lego masterpiece. The best of the two will win a prize of some sort . . . and oh, so much glory! This tournament will hereafter be held on the first Wednesday of each month.
–––––––––––––––––––––––––––––––––––––
Our new Portland Events App for PDX Pipeline is now available for iPhones, Android phones and iPads!
Now, you can have all of the great Portland Events from our website in the palm of your hand when you're out on the town.
––––––––––––––––––––––––––––––