From our sponsors at Helium: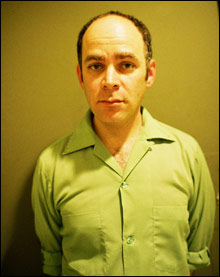 Todd Barry @ Helium Comedy Club
SE 9th and Hawthorne Street
Thursday, April 21 @ 8 p.m.
Friday, April 22 @ 7:30 and 10 p.m.
Saturday, April 23 @ 7:30 and 10 p.m.
Tickets are $15-20
For tickets and more information, please visit www.heliumcomedy.com/portland or call 888-64-FUNNY.
Todd Barry's extensive credits include: "Late Show with David Letterman," "Late Night with Conan O'Brien," "Comedy Central Presents…" "Last Call with Carson Daly," and "Jimmy Kimmel Live". Helium is thrilled to bring him to Portland this weekend.
About Todd Barry:
Todd Barry was born in New York City. He moved to South Florida as a cute little boy, then moved to Manhattan as a macho little man. He received a BA in English from the University of Florida.
Besides stand-up, Barry has also appeared in various films and television programs, including 'Flight of the Conchords', 'Bored To Death' and 'Chappelle's Show'. His unique brand of nice-guy sarcasm has earned him various accolades, including being named to Entertainment Weekly's  IT List for stand-up comedy.