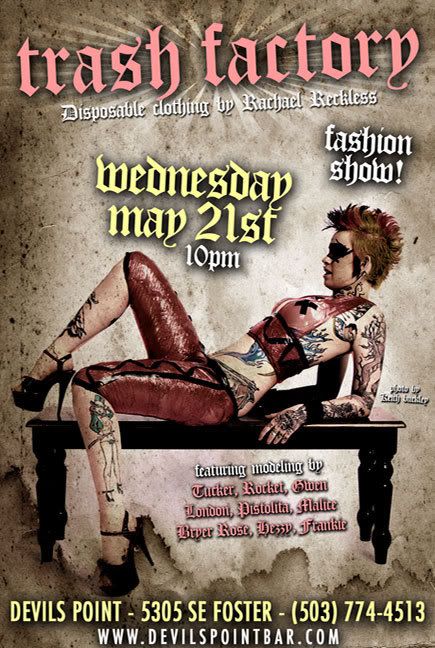 Do you love the environment? Would you like to go to a strip club, but wish there wasn't all that stripping? Or, do you you like the strip clubs, but wish they could add a bit more…clothes…and green fashion? Well, then you are in luck tonight. A message from Mirage:
TONIGHT some of PDX's hottest ladies will be modeling for Rachael Reckless's TRASH FACTORY Fashion Show.

The fun starts at 10pm at DEVILS POINT!
Stay after the show for 80s night nakedness.