This October we have a very special show dedicated to female artists in Portland. The show features new paintings, collages, illustrations, comics, zines, sculptures, mobiles, and embroideries from some of this town's most exciting artists – all of which happen to be female.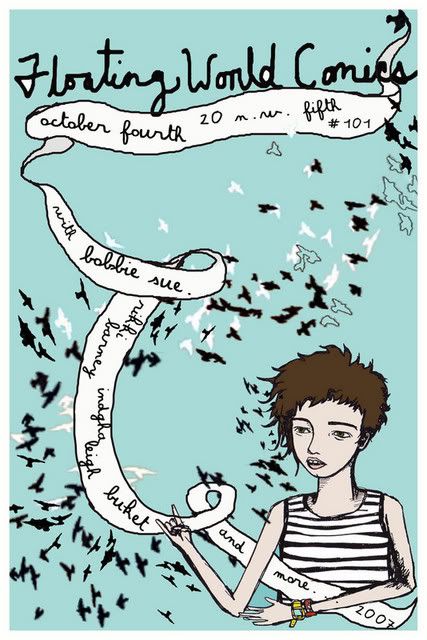 Poster image by Bobbie Sue
Headlining the show are Bobbie Sue, Rikki Barney, Indgha Leigh, and Buket. Bobbie Sue has prepared a new zine, and paintings featuring crying celebrities and our own celebrities from local bars. In addition to these 4 artists we've also invited the following artists to fill the space with glorious art:
Maura Arraj
Janina Angel Bath
Heather Campbell
Ashby Collinson
Britney Crump
Sarah Gottesdiener
Kathie Hadd
Midori Hirose
Joelle Jones
Aidan Koch
Kristie Louderbough
Carolyn Main
Dylan Meconis
Jennifer Mercede
Erika Moen
Sarah Oleksyk
Jennifer Parks
Jeannie Lynn Paske
Catherine Peach
Ruth Pierich
Rachel Richter
Morgan Ritter
Taryn Tomasello
Nubby Twiglet
Jen Wang
Julia Wertz… and more to be announced!
These artists come from many different fields and professions: comics, animation, fine art, graphic design, sculpture, illustration. It's going to be one of our most diverse and interesting shows yet.