The Portland Trail Blazers kick off the season at home vs Denver Nuggets on October 23. Games start at 7 p.m. Below are places to watch in Portland including food & drink specials.
—————————–
Where To Watch 2019-2020 Trail Blazers Games in Portland: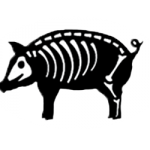 Bare Bones, 2900 SE Belmont St, Portland, OR 97214
More info: barebonespdx.com

Bare Bones is a neighborhood spot on SE Belmont in Portland. They proudly serve custom cocktails, boozy slushies, local coffee and a great bar menu. Happy Hour is available everyday between 4pm and 7pm and all day on Mondays. They have 4 TVs, including one in their game room!
In addition to our regular menu we serve breakfast all day, offer daily specials and homemade soups as well as a full selection of espresso drinks.
———————————————
23Hoyt, 529 NW 23rd Ave, (503) 445-7400 | More info: 23hoyt.com
At 23Hoyt, you'll feel right at home celebrating an occasion or the pleasures of the everyday. Their chef's seasonal Pacific Northwest American menu is brimming with his innovative takes on familiar dishes and local ingredients. 23 Hoyt brings a gutsy, farm-to-table sensibility and a light hand to the 23Hoyt menu with hearty and satisfying dishes …and not a few surprises.
During Blazers games, be sure to check out their Happy Hour Menu featuring spicy mac n cheese, Steak Frites, special drinks & $2 off all signature cocktails. See more at 23hoyt.com
———————————————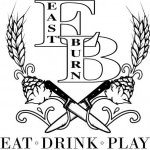 Eastburn, East Burnside & 18th Street, Portland (503) 236-2876 | More info: theeastburn.com
Cheer on the Blazers at The Eastburn! They'll be showing every Blazer game in 3 locations on the covered heated patio with sound on the 6 foot screen on their 10 foot bar screens upstairs and 3 TVs in the Taproom.
Fans who come in to watch the game when we score 100 points get a tall boy on the bartender!
Make The Eastburn Your first stop on game nights!
Watch the game with sound on the covered heated Patio. Games will be on in the Tap Room with sound if there aren't any events (event nights Monday, Wednesday, Thursday, Sunday) and without sound during events. They'll also show the game upstairs on their 10 foot bar screen without sound.
———————————————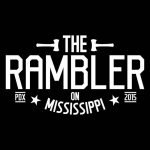 The Rambler (4205 N Mississippi Ave, Portland) | 503-459-4049 | More info: ramblerbar.com
The Rambler is Mississippi Ave's best spot to watch the Blazers this season. With two TVs inside and one on our covered, heated back patio you're sure to find a seat. We're also the only bar on the block with NFL Sunday Ticket. Come down, grab a bite and a drink and root for your favorite sportsball team!
Happy hour from 4-6 Monday through Friday.
Our daily specials include:
Monday – All day happy hour
Tuesday – $2 tacos, $2 off tequila and trivia starting at 7:00
Wednesday – Chicken wings with four tasty sauce options, plus $3 Rambler lager all night
Saturday & Sunday – Brunch! Awesome food, no lines, no minors
———————————————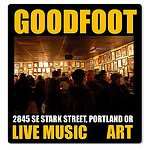 The Goodfoot Lounge (SE 29th & Stark) | (503) 239-9292 |
More info: thegoodfoot.com

We're going to have the Trailblazers games on our large HD projection screen upstairs!
Happy Hour runs from 5 to 9pm with fantastic food & drink specials ($2 off pitchers of craft beer, $1 off infused cocktails and $5 food specials)
———————————————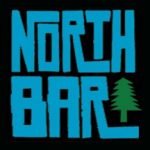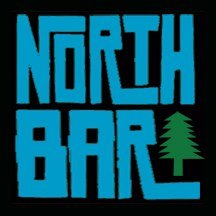 North Bar, 5008 SE Division St. | (503)546-9973 | More Info: northbarpdx.com
Support the Blazers @ North Bar. Enjoy local beers, fresh cocktails made with house infusions or a glass of wine. There's also darts, pool and outdoor seating for those sunny afternoons.
Happy Hour every day from 3-6 p.m. Enjoy $4 Micros, $3 Wells & $2 Hamm's. Outside food is always welcome.
———————————————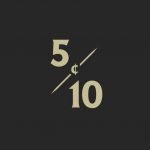 5&Dime (6535 SE Foster Rd, Portland) | More info: 5anddimepdx.com
Cheer on the Blazers at 5&Dime. During Blazers games, fans can enjoy a scoot of Tullamore Dew and a High Life pony for $5!
Open daily 3pm-2am. Menu includes skewers, buns, boards, salads, sandwiches & More! See details at 5anddimepdx.com
———————
2019-2020 Schedule
All game times Pacific. Home games in bold.
| Date | Opponent | Time | TV |
| --- | --- | --- | --- |
| Wednesday, Oct. 23 | Denver Nuggets | 7 p.m. | ESPN/NBCSNW |
| Friday, Oct. 25 | at Sacramento Kings | 7 p.m. | NBCSNW |
| Sunday, Oct. 27 | at Dallas Mavericks | 4 p.m. | NBCSNW |
| Monday, Oct. 28 | at San Antonio Spurs | 5:30 p.m. | NBCSNW |
| Wednesday, Oct. 30 | at Oklahoma City Thunder | 5 p.m. | NBCSNW |
| Saturday, Nov. 2 | Philadelphia 76ers | 7 p.m. | NBCSNW |
| Monday, Nov. 4 | at Golden State Warriors | 7:30 p.m. | NBCSNW |
| Thursday, Nov. 7 | at L.A. Clippers | 7:30 p.m. | TNT |
| Friday, Nov. 8 | Brooklyn Nets | 7 p.m. | NBCSNW |
| Sunday, Nov. 10 | Atlanta Hawks | 6 p.m. | NBCSNW |
| Tuesday, Nov. 12 | at Sacramento Kings | 7 p.m. | NBCSNW |
| Wednesday, Nov. 13 | Toronto Raptors | 7 p.m. | NBCSNW |
| Saturday, Nov. 16 | at San Antonio Spurs | 5:30 p.m. | NBCSNW |
| Monday, Nov. 18 | at Houston Rockets | 5 p.m. | NBCSNW |
| Tuesday, Nov. 19 | at New Orleans Pelicans | 5 p.m. | NBCSNW |
| Thursday, Nov. 21 | at Milwaukee Bucks | 5 p.m. | TNT/NBCSNW |
| Saturday, Nov. 23 | at Cleveland Cavaliers | 5 p.m. | NBCSNW |
| Monday, Nov. 25 | at Chicago Bulls | 5 p.m. | NBCSNW |
| Wednesday, Nov. 27 | Oklahoma City Thunder | 7 p.m. | NBCSNW |
| Friday, Nov. 29 | Chicago Bulls | 7 p.m. | NBCSNW |
| Tuesday, Dec. 3 | at L.A. Clippers | 7 p.m. | TNT |
| Wednesday, Dec. 4 | Sacramento Kings | 7 p.m. | NBCSNW |
| Friday, Dec. 6 | Los Angeles Lakers | 7:30 p.m. | ESPN |
| Sunday, Dec. 8 | Oklahoma City Thunder | 6 p.m. | NBCSNW |
| Tuesday, Dec. 10 | New York Knicks | 7 p.m. | NBCSNW |
| Thursday, Dec. 12 | at Denver Nuggets | 7:30 p.m. | TNT |
| Monday, Dec. 16 | at Phoenix Suns | 6 p.m. | NBCSNW |
| Wednesday, Dec. 18 | Golden State Warriors | 7 p.m. | ESPN/NBCSNW |
| Friday, Dec. 20 | Orlando Magic | 7 p.m. | NBCSNW |
| Saturday, Dec. 21 | Minnesota Timberwolves | 7 p.m. | NBCSNW |
| Monday, Dec. 23 | New Orleans Pelicans | 7 p.m. | NBCSNW |
| Thursday, Dec. 26 | at Utah Jazz | 7:30 p.m. | TNT |
| Saturday, Dec. 28 | Los Angeles Lakers | 7 p.m. | NBCSNW |
| Monday, Dec. 30 | Phoenix Suns | 7 p.m. | NBCSNW |
| Wednesday, Jan. 1 | at New York Knicks | 4:30 p.m. | NBCSNW |
| Friday, Jan. 3 | at Washington Wizards | 4 p.m. | NBCSNW |
| Sunday, Jan. 5 | at Miami Heat | 3 p.m. | NBCSNW |
| Tuesday, Jan. 7 | at Toronto Raptors | 4 p.m. | NBCSNW |
| Thursday, Jan. 9 | at Minnesota Timberwolves | 5 p.m. | NBCSNW |
| Saturday, Jan. 11 | Milwaukee Bucks | 7 p.m. | NBCSNW |
| Monday, Jan. 13 | Charlotte Hornets | 7 p.m. | NBCSNW |
| Wednesday, Jan. 15 | at Houston Rockets | 6:30 p.m. | ESPN/NBCSNW |
| Friday, Jan. 17 | at Dallas Mavericks | 6:30 p.m. | ESPN/NBCSNW |
| Saturday, Jan. 18 | at Oklahoma City Thunder | 6 p.m. | NBCSNW |
| Monday, Jan. 20 | Golden State Warriors | 7 p.m. | TNT |
| Thursday, Jan. 23 | Dallas Mavericks | 7:30 p.m. | TNT |
| Sunday, Jan. 26 | Indiana Pacers | 6 p.m. | NBCSNW |
| Wednesday, Jan. 29 | Houston Rockets | 7 p.m. | ESPN/NBCSNW |
| Friday, Jan. 31 | at Los Angeles Lakers | 7:30 p.m. | ESPN/NBCSNW |
| Saturday, Feb. 1 | Utah Jazz | 7 p.m. | NBCSNW |
| Tuesday, Feb. 4 | at Denver Nuggets | 7 p.m. | TNT |
| Thursday, Feb. 6 | San Antonio Spurs | 7 p.m. | NBCSNW |
| Friday, Feb. 7 | at Utah Jazz | 7:30 p.m. | ESPN |
| Sunday, Feb. 9 | Miami Heat | 6 p.m. | NBCSNW |
| Tuesday, Feb. 11 | at New Orleans Pelicans | 5 p.m. | NBCSNW |
| Wednesday, Feb. 12 | at Memphis Grizzlies | 5 p.m. | NBCSNW |
| Friday, Feb. 21 | New Orleans Pelicans | 7:30 p.m. | ESPN |
| Sunday, Feb. 23 | Detroit Pistons | 6 p.m. | NBCSNW |
| Tuesday, Feb. 25 | Boston Celtics | 7 p.m. | NBCSNW |
| Thursday, Feb. 27 | at Indiana Pacers | 5 p.m. | TNT/NBCSNW |
| Saturday, Feb. 29 | at Atlanta Hawks | 4:30 p.m. | NBCSNW |
| Monday, March 2 | at Orlando Magic | 4 p.m. | NBCSNW |
| Wednesday, March 4 | Washington Wizards | 7 p.m. | NBCSNW |
| Friday, March 6 | at Phoenix Suns | 6 p.m. | NBCSNW |
| Saturday, March 7 | Sacramento Kings | 7 p.m. | NBCSNW |
| Tuesday, March 10 | Phoenix Suns | 7 p.m. | NBCSNW |
| Thursday, March 12 | Memphis Grizzlies | 7 p.m. | NBCSNW |
| Sunday, March 15 | Houston Rockets | 12:30 p.m. | ABC |
| Tuesday, March 17 | Minnesota Timberwolves | 7 p.m. | NBCSNW |
| Thursday, March 19 | Dallas Mavericks | 7 p.m. | NBCSNW |
| Sunday, March 22 | at Minnesota Timberwolves | 4 p.m. | NBCSNW |
| Tuesday, March 24 | at Charlotte Hornets | 4 p.m. | NBCSNW |
| Wednesday, March 25 | at Detroit Pistons | 4 p.m. | NBCSNW |
| Friday, March 27 | at Boston Celtics | 4:30 p.m. | NBCSNW |
| Sunday, March 29 | at Philadelphia 76ers | 4:30 p.m. | NBCSNW |
| Monday, March 30 | at Brooklyn Nets | 4:30 p.m. | NBCSNW |
| Thursday, April 2 | Utah Jazz | 7:30 p.m. | TNT/NBCSNW |
| Sunday, April 5 | Memphis Grizzlies | 6 p.m. | NBCSNW |
| Tuesday, April 7 | Cleveland Cavaliers | 7 p.m. | NBCSNW |
| Thursday, April 9 | Denver Nuggets | 7 p.m. | NBCSNW |
| Monday, April 13 | at Golden State Warriors | 7:30 p.m. | NBCSNW |
| Wednesday, April 15 | L.A. Clippers | 7 p.m. | NBCSNW |