From our sponsors: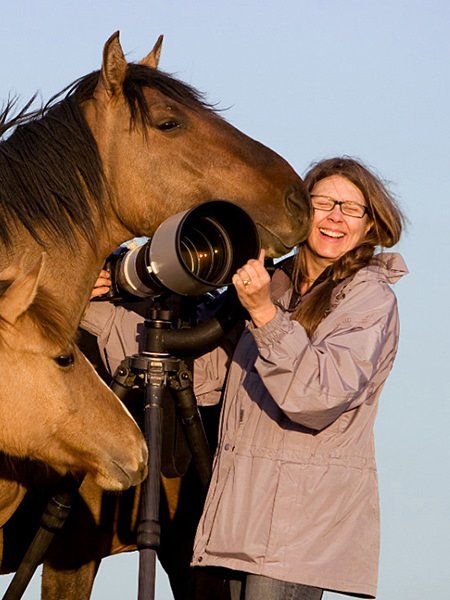 Photography: Melissa Farlow of National Geographic
April 22, 2016
7 p.m. | Adults $20/Seniors and All Students $15 | All Ages
More info: columbiaarts.org
Columbia Center for the Arts
215 Cascade Ave, Hood River, OR 97031
Americans have a love affair with horses—especially the wild horse. Mustangs are a mythic symbol of freedom, heroism, romance, limitless possibilities, and the vanishing West. Along with that fantasy, wild horses also embody some of the intractable complexities and contradictions of modern American life.
It is believed that two million wild horses roamed the largely unfenced American West in the early 1900s. During the hundred years since, a growing human population's expanding urbanization has eaten up much of their range. Today fewer than 30,000 wild horses are squeezed onto public lands in ten western states.
Join National Geographic photographer Melissa Farlow on April 22 at the Columbia Center for the Arts as she explores the world of these magnificent creatures through her photographic presentation: Spirit of the Mustangs. Farlow started her career as a photojournalist, and was one of the first women on the streets working at a metropolitan newspaper in the 1970s. She taught at the University of Missouri where she met her National Geographic photographer husband Randy Olsen. Twenty years ago Farlow started taking magazine assignments with National Geographic, and she has been shooting for them for the past 20 years. Covering the wild mustang is Farlow's latest story for National Geographic, and the story was also published in Smithsonian and Geo. The shoot also resulted in a collaboration with writer Terri Farley on the Young Adult book Wild at Heart—Mustangs and the Young People Fighting to Save Them, which was published last September by Houghton Mifflin Harcourt.
Her presentation at the Columbia Arts Center will begin with a brief interview, followed by her photo presentation and storytelling of her experiences with these wild horses. This Photography Arts event is part of the Columbia Art Center's 2016 poTENtial Program Series of ten events, each focusing on one art form.
Tickets are available as follows:
Individual tickets: $20 Adults; $15 Seniors/Students
5-ticket punch card: $90 Adults; $65 Seniors/Students
10-ticket punch card: $175 Adults; $140 Seniors/Students
poTENtial Program Series: 10 Years of Bringing Art to Life
You're invited to ten special 10th anniversary events in honor of CCA bringing art experiences to the Gorge since opening in 2006. Each event will focus on one art form, including literary arts, performance, music, theatre, visual arts, film, dance, comedy, cultural, and photography.
These events will begin with an interview with the artist(s), followed by a performance or presentation. CCA is proud to present this exceptional program series, and you're invited to join in the celebration.