From our sponsors: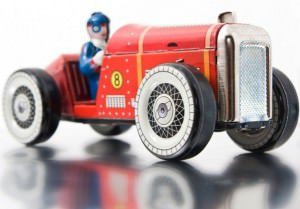 America's Largest Antiques and Collectibles Show
July 12-13, 2014
Saturday: 9 am -6 pm
Sunday: 10 am – 5 pm
$7 for all Weekend | $8 Parking at Expo / $5 Parking at Portland Meadows
More info: christinepalmer.net
Portland Expo
2060 N Marine Dr, Portland, OR 97217
(503) 736-5200 | More info: expocenter.org
America's Largest Antique & Collectible Show, takes place in Portland's own backyard this summer on July 12 & 13. Produced locally by Christine Palmer, this show celebrates its 33rd year. Exhibitors come from all over the country bringing their most interesting and popular vintage items. Held at the Portland Expo Center, there are more than 1,400 booths available to view – both inside and outside – this is the big one – don't miss it! If you are a treasure hunter, decorator, collector or just like to find pieces from your past, the July Expo Antique & Collectible Show is for you. Visit www.ChristinePalmer.net for more info and to buy tickets online!
Just as you see on the popular collecting programs, such as American Pickers, you can find that treasured item buried among the thousands of booths at the show. Most of the exhibitors are part timers who enjoy finding items, then finding a permanent home for them. Attending an Antique & Collectible Show can be an emotional and fun-filled journey into the past. Seeing items from your childhood provoke wonderful memories such as your grandmother's cookie jar, holiday decorations, board games and memorabilia. Pricing for many of the treasures you find at the show are modest and there is nothing like coming home and unwrapping those newly found treasure. For many it's a second chance at owning that item that your mother threw away.
"It used to be that going to a collectible show meant completing a collection, and that's still true for some. Today, we are seeing our visitors looking for vintage clothing, postcards from travel adventures decades ago, garden décor, tin toys that make a great conversation item in your home, furniture, kitchenware, plus I just found a the perfect lighting fixture to match our 1912 house." noted Christine Palmer, show manager and producer.
Special Feature:
From gilding gold, to fine woodworking, to stained glass and fine painting – the Portland-based Preservation Artisans Guild is a stellar group of highly respected artisans and experts dedicated to the decorative arts and historical preservation. If you're considering an authentic architectural restoration, are curious about historical crafts, or simply want to watch beautiful things being made – you won't want to miss this! Ongoing demonstrations of their superb skills will take place throughout the weekend as well as the opportunity to register for some great prizes. (www.preservationartisans.org)
At the July Antique & Collectible Show patrons can buy pop collectibles, vintage clothing, glassware, silverware, antique radios from the 1930's, turn-of-the-century furniture, movie memorabilia, collectible toys, sports memorabilia. If you're a fan of collectible toys, look for wind-up mechanical toys, porcelain dolls, Star Wars collectibles, Sci-Fi books and comics and much more. Toys are often what adults reminisce about when antique toys are mentioned. If you grew up in the 1970's –– sit-coms and movies bring back similar memories. The July show makes those childhood memories come to life, with displays and items for sale from vendors featuring antique toys, from toy trucks, planes and trains to 1860s cast-iron toys, German and Japanese tin-toys and steel mechanical banks.
Also at the Antique & Collectible Show – for the more classic collector be sure to look for sterling silver pieces, Tiffany glass, bronzes, paintings and Native American artifacts and of course toys from the 1880's to the 1960's and much more all at the Portland Expo Antique & Collectible Show. Home decorators can find furniture in American, European, 1890s golden oak, mahogany and country styles. More than 1,400 booths and hundreds of vendors will be selling making this the largest antique show in the US.