From our sponsors: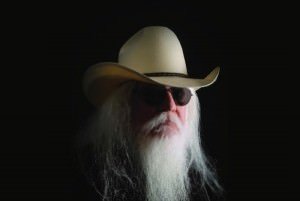 Leon Russell
May 14, 2016
7 pm Doors, Show: 8 pm | $35 | Minors OK w/ Guardian
Tickets: aladdin-theater.com
Aladdin Theater
3017 SE Milwaukie Ave, Portland, OR 97202
Leon Russell is a music legend and perhaps the most accomplished and versatile musician in the history of rock 'n roll. In his distinguished and unique 50 year career, he has played on, arranged, written and/or produced some of the best records in popular music.
Leon has played on pop, rock, blues, country, bluegrass, standards, gospel, and surf records. As a session musician, arranger, producer, singer, songwriter, pianist, guitarist, record company owner, bandleader, and touring musician, he has collaborated with hundreds of artists, including Glen Campbell, Joe Cocker, Willie Nelson, Edgar Winter, George Harrison, Eric Clapton, Bob Dylan, Ringo Starr, John Lennon, J.J. Cale, David Gates, Bruce Hornsby, Hal Blaine, Tommy Tedesco, Bobby "Boris" Pickett, B.B. King, Freddie King, Bill Wyman, Steve Cropper, Carl Radle, Chuck Blackwell, Don Preston, Jesse Ed Davis, Rita Coolidge, Gram Parsons, Barbra Streisand, Ike & Tina Turner, Ricky Nelson, Herb Alpert, Frank Sinatra, Aretha Franklin, Ann-Margret, Dean Martin, Marvin Gaye, Dave Mason, Steve Winwood, and groups such as Delaney & Bonnie and Friends, The Monkees, The Astronauts, The Accents, The Fencemen, The Ventures, The Beach Boys, The Byrds, Jan & Dean, Gary Lewis & The Playboys, Paul Revere & The Raiders, The Rolling Stones, The Ronettes, The Crystals, The Nitty Gritty Dirt Band, The Everly Brothers, The Righteous Brothers, The Flying Burrito Brothers, The Tractors and on and on and on…
Jefferson Grizzard
Floating seamlessly between tortured ballads, blues and apocalyptic hard rock, Jefferson Grizzard launches a new chapter in his musical journey with the release of Learning How To Lie.
A true wordsmith, Grizzard has largely eschewed the current state of popular songwriting. Bits of Bob Dylan, Leonard Cohen and Tom Waits emerge at times, as he weaves together his unique brand of storytelling with melodies and influences of days gone by. But through it all, the pain, urgency and passion of his music is unmistakable and timeless.
Following much critical acclaim, a successful tour and door-opening responses to his 2011 debut album, A Crack in the Door, Grizzard crafted more than 30 songs for the new release on Back Porch Syndicate Records. The resulting 12-song release, Learning How To Lie, picks up boldly where the artist left off, melding diverse genres into a spellbinding project that is already turning heads (and ears).
"Brilliant new CD by Jefferson Grizzard. Thunder and lightning in letters from the underground. Strangers and outcasts learning how to lie in the search for truth and salvation. Tom Waits meets the Stones at the Heartbreak Hotel. Great album."- Willie Nile