From website: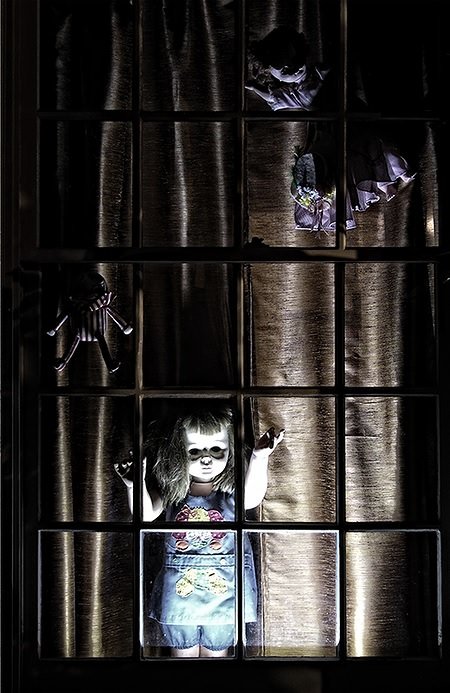 Doll Asylum
October 25-26, 31 & November 1, 2014
5-9 p.m. | Free | All Ages
More info: dollasylum.com
The Doll Asylum
6315 N. Michigan, Portland OR
Welcome to the Doll Asylum. We are a place for the old, the decrepit, the forgotten…the insane. We try to 'fix' those we can, and provide a place of refuge for those we can't.
Founded in 1867 by German Dr. Hermann Reinhardt, the Doll Asylum's purpose was to receive dolls who were abandoned, neglected, or most importantly, showing signs of psychotic or murderous behavior.
Doll Maker by hobby, Dr. Reinhardt thought he could bridge the gap between the inanimate and animate and stomp out the dark thoughts that lay beneath.
While no true success was to be had in his day, Dr. Reinhardt did establish a home for those unwanted creatures and in doing so, has protected society at large.
Doll Asylum will be open Oct. 31st from 5-9pm. There is no admission but if you would like to admit a doll to the asylum, we would be happy to help.
​
Adults and children accompanied by adults are welcome for a tour of the Asylum.
WARNING!:
If you find dolls or the macabre offensive, this open house may not be for you. Then again, you only live once… right?​
​
Long term effects may occur for both Children and Adults (good or bad, it's hard to say). You may have trouble sleeping for a few nights, then be OK , then get really creep'd out with a scary doll dream, then think it's over, then wake up screaming…This may go on for some time.​​​
​​
Seriously though, we are warning you. This may not be for you.
VIEWER DISCRETION IS ADVISED
———————————————
Related Portland Events & info
———————————————
FREE PORTLAND: We give out 100s of $$$ in free tickets every week including to many of the top music and art venues in Portland. Join our newsletter if you like free stuff!
———————————————
Our Portland Events App for PDX Pipeline is now available for iPhones, Android phones and iPads!
Now, you can have all of the great Portland events from our website in the palm of your hand when you're out on the town.
–————————
———————————————