From our sponsors: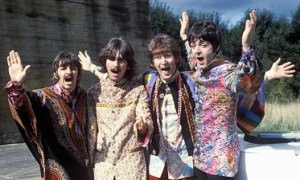 Reel Music Festival 31
October 11-22, 2013
Tickets & Locations: : nwfilm.org
Welcome to our 31st edition of Reel Music. We've been on the lookout all year for new works—and timely classics—for this annual celebration of sound and image, music and culture, and the origins of sounds infused in our experience.
Whether your passion is jazz, blues, rock, soul, folk, funk, or punk, we hope you find this mixture of old and new, familiar and strange, to be full of inspiration and discovery.
Overlapping, and part of, Reel Music is "The Hitchcock 9," recent restorations of all of Alfred Hitchcock's surviving early silent films, accompanied by live performance by some of Portland's finest musical talents.
Film Schedule
Fri, Oct 11, 2013
at 6:45 PM

MUSCLE SHOALS

DIRECTOR: GREG "FREDDY" CAMALIER
US, 2013
In a small Alabama town called Muscle Shoals—on the banks of the Tennessee River—legendary musicians including Aretha Franklin and Wilson Pickett gathered in the late 1960s to create music that would inspire later recordings by Bob Dylan, The Rolling Stones, The Allman Brothers Band, Simon and Garfunkel, Lynyrd Skynyrd, The Black Keys, and many more. Tracing the storied history of this unlikely musical birthplace, Camalier's colorful film centers on Rick Hall, the founder of FAME recording studios and creator of the Muscle Shoals Sound and its legendary house rhythm section, The Swampers. Along with rare archival clips are the memories of legend after legend—all testimony to one of America's most creative musical melting pots. (111 mins.)

Fri, Oct 11, 2013
at 9 PM

THE PUNK SINGER

DIRECTOR: SINI ANDERSON
US, 2013
Kathleen Hanna, lead singer of punk band Bikini Kill and dance-punk trio Le Tigre, was a pivotal figure in the riot grrrl movement of the 1990s. Through the use of extensive archival footage as well as intimate interviews, THE PUNK SINGER recounts Hanna's ascension into the forefront of musical and cultural awareness, her role as a feminist activist for a new generation of women, and her sudden retreat from public limelight. Among the many interviewed in the film are Joan Jett, Le Tigre's Johanna Fateman and JD Samson, Sonic Youth's Kim Gordon, Sleater-Kinney's Corin Tucker and Carrie Brownstein, and Hanna's husband (and Beastie Boy) Adam Horowitz. (80 mins.)

Sponsored by KZME.

Sat, Oct 12, 2013
at 2 PM

THE SAVOY KING: CHICK WEBB AND THE MUSIC THAT CHANGED AMERICA

DIRECTOR: JEFFREY KAUFMAN
US, 2012
Born poor in Baltimore, Chick Webb broke his back as a boy and faced life as a hunchback dwarf afflicted with spinal tuberculosis. Someone suggested drumming as a kind of physical therapy, and Webb found his calling: running off to New York at only 16, he built the hottest jazz orchestra in America, whose home base was Harlem's Savoy Ballroom, one of the rare places in America where blacks and whites could socialize together. The honor roll of artists discovered and mentored by Webb is extraordinary, but perhaps no star shines brighter than that of Ella Fitzgerald. Featuring interviews with those who knew or played with Webb, great period footage, as well as a firm sense of social and cultural history, THE SAVOY KING is a meditation on the transformative power of music as well as a monument to a great American artist. (90 mins.)

Sun, Oct 13, 2013
at 7 PM

THIS AIN'T NO MOUSE MUSIC!

DIRECTOR: CHRIS SIMON, MAUREEN GOSLING
US, 2013
VISITING ARTIST—As a teenager in 1947, Chris Strachwitz migrated from Germany to the United States, where he saw a film that would change his life forever: NEW ORLEANS, starring Billie Holiday and Louis Armstrong. Since then, his life has been a relentless quest to track down and record the best of American folk music roots—New Orleans jazz, down home blues, Creole, Cajun, zydeco, Tex-Mex, norteño, and more. A true detective of sounds, Strachwitz is the legendary record producer and founder of Arhoolie Records, the label that brought rural American music out of the shadows and into the limelight. In the process, he changed music in the US forever. Ry Cooder, Taj Mahal, Bonnie Raitt, Michael Doucet, The Pine Leaf Boys, Flaco Jiménez, and CJ Chenier join in this rich Strachwitz-guided tour of the sounds and rhythms of rural America. (92 mins.)

Director Maureen Gosling will introduce the film.

Mon, Oct 14, 2013
at 7 PM

CHARLES LLOYD: ARROWS INTO INFINITY

DIRECTOR: DOROTHY DARR, JEFFERY MORSE
US
VISITING ARTIST—Charles Lloyd became one of the most popular and influential jazz musicians of the 1960s when his album "Forest Flower" crossed over to the mainstream. But almost as quickly, he vanished from public view and for over a decade lived in the wild seclusion of Big Sur. ARROWS INTO INFINITY follows the rise, retreat, and return of the charismatic Lloyd, who in the decades since has continued his very personal spiritual quest through sound. Co-directed by his painter/filmmaker wife, this performance-rich film conveys the astonishing range of Lloyd's career, from his Memphis roots to surprising collaborations with Keith Jarrett, The Beach Boys, Charles Bukowski, Michel Petrucciani, and many more. Among the many relating their professional experiences are fellow musicians Herbie Hancock, Ornette Coleman, Billy Higgins, Jack DeJohnette, and Jason Moran. (120 mins.)

( 2012 min )
Director Dorothy Darr will introduce the film. With support from Portland Jazz Festival.

Tue, Oct 15, 2013
at 7 PM

SING ME THE SONGS THAT SAY I LOVE YOU: A CONCERT FOR KATE MCGARRIGLE

DIRECTOR: LIAN LUNSON
US, 2012
In this hybrid documentary and concert film tribute to the great Canadian folk singer (1946-2010), candid interviews with McGarrigle's family and friends are paired with rousing performances of her music by Rufus and Martha Wainwright, Anna McGarrigle, Jimmy Fallon, Emmylou Harris, Norah Jones, and others to create a poignant, uplifting portrait of a legend. Lian Lunson, director of LEONARD COHEN: I'M YOUR MAN, assembles home movie footage of the Wainwrights (their father is Loudon Wainwright III), archival footage, and family interviews that give resonance to the story of Kate's life and the songs she wrote, all of which draw upon romantic, carefree, and bittersweet memories referencing her life as an artist, wife, sister, and mother. (107 mins.)

Wed, Oct 16, 2013
at 7 PM

MAGICAL MYSTERY TOUR REVISITED

DIRECTOR: FRANCIS HANLY
UNITED KINGDOM, 2012
Buoyed by the earlier success of A HARD DAY'S NIGHT and the triumphant success of "Sgt. Pepper's Lonely Hearts Club Band," The Beatles began shooting a new film in September 1967 to introduce six new songs. Broadcast by the BBC on Boxing Day (December 26) that same year, it was greeted with nearly universal derision. Viewers were outraged by the disjointed script and shocked by the psychedelic spirit of an ambling bus outing across England. The story of this controversial film is retold in the cultural context of its time with the observations of Paul McCartney, Ringo Starr, Peter Fonda, Martin Scorsese, Terry Gilliam, Paul Merton, Neil Innes, and others. (60 mins.)

Wed, Oct 16, 2013
at 8:30 PM

MADE IN PORTLAND: SELECTIONS FROM THE PORTLAND MUSIC VIDEO FESTIVAL

DIRECTOR: VARIOUS
Music videos are the ultimate marriage of art and commerce; a breeding ground for up-and-coming filmmakers experimenting with their craft; a visual means of expression for musicians, singers, and songwriters; and the forum in which many of the greatest innovations in film and television production have started. The Portland Music Video Festival is dedicated to celebrating the production of the music video and nurturing the great partnership between the music and filmmaking communities in Portland and across the country. Curated and presented by PMVF director Dustin Morrow, this program of highlights from this year's festival includes videos by Portland filmmakers including Stefan Nadelman, Alicia J. Rose, and Daniel Fickle and videos from well-known Portland bands including Mean Jeans, Sallie Ford, Lost Lander, and the Portland Cello Project, plus plenty of fresh surprises. (80 mins.)

Sponsored by KZME.

Thu, Oct 17, 2013
at 7 PM

THE GREAT FLOOD

DIRECTOR: BILL MORRISON
US, 2012
THE GREAT FLOOD is a film-music collaboration inspired by the catastrophic Mississippi River Flood of 1927 and the ensuing transformation of American society. A pivotal event that set off massive migration, the flood fueled the evolution of acoustic blues to electric blues bands that thrived in cities like Chicago and Detroit, which in turn became the wellspring for R&B and rock, as well as developing jazz styles. Using minimal text and no spoken dialogue, Morrison weaves incredible archival footage with composer/guitarist Bill Frisell's evocative score to create a powerful portrait of a seminal moment in American history. As the incredible footage unfolds, some pristine and some decayed, the images from this milestone tragedy narrate a haunting, dreamlike, and unique cinematic experience. (80 mins.)

Thu, Oct 17, 2013
at 7 PM

THE GREAT ROCK 'N' ROLL SWINDLE

DIRECTOR: JULIEN TEMPLE
UNITED KINGDOM, 1980
"To be bad is good. To be good is simply boring."—Malcolm McLaren. The urge to self-mythologize is written into rock's DNA. In 1978, the Sex Pistols' story—who did what for whom and why—was still up for grabs. THE GREAT ROCK 'N' ROLL SWINDLE is manager Malcolm McLaren's attempt to write himself into history as the band's creator, manipulator, and ideologue and to steal back from the music industry what he felt it had stolen from rock and roll. Julien Temple's bizarre and hilarious fictional documentary charts the rise and fall of punk's most notorious band through the eyes of its calculating manager. Mixing animation and live footage of some of the Pistols' most electrifying performances, the film presents the band's success as an elaborate scam perpetrated by McLaren to make "a million pounds" at the expense of record companies, outraged moralists, the British royal family, and even the fans and band members themselves. (103 mins.)

Thu, Oct 17, 2013
at 9 PM

LISZTOMANIA

DIRECTOR: KEN RUSSELL
UNITED KINGDOM, 1975
In his flamboyant, anachronistic style, Russell transposes the excesses of 1970s superstardom onto Franz Liszt (played by Roger Daltrey), while throwing in an homage to Charlie Chaplin. The crescendoing pastiche of pop culture reaches its peak with a vampiric incarnation of Liszt contemporary Richard Wagner (Paul Nicholas) commanding an army of children and a Nazi Frankenstein. Russell's over-the-top follow-up to TOMMY shows the filmmaker letting loose with delirious audacity. Starring Ringo Starr as the pope! (103 mins.)

Sponsored by All Classical Portland.

Fri, Oct 18, 2013
at 6:30 PM

APPROXIMATELY NELS CLINE/BORN IN CHICAGO

DIRECTOR: STEVEN OKAZAKI
US, 2013
Best known as the lead guitarist of Wilco and one of the most adventurous musicians on earth, Nels Cline is equally acclaimed as an avant-garde titan whose harmonic inventions and noise-blasted solos take the guitar into bold new territory. Featuring The Nels Cline Singers' Scott Amendola and Devin Hoff, with special guests Carla Kihlstedt, Ron Miles, Yuka Honda, Ben Goldberg, and Matthias Bossi. (27 mins.)

FOLLOWED BY

BORN IN CHICAGO (7:15 p.m.)
DIRECTOR: JOHN ANDERSON
US, 2013

VISITING ARTIST—BORN IN CHICAGO chronicles a uniquely musical passing of the torch as it tells two interlocking stories. First, how white, middle-class kids—among them Michael Bloomfield, Paul Butterfield, Elvin Bishop, Charlie Musselwhite, Steve Miller—ventured deep into smoky South Side nightclubs in the 1960s to learn the music of and forge bonds with Muddy Waters, Howlin' Wolf, and Sonny Boy Williamson. And then, how these musicians went on in bands like Janis Joplin's, The Electric Flag, and Canned Heat to bring Chicago blues into rock and roll. Full of great performances and interviews, vintage and current, with Bob Dylan, Keith Richards, Hubert Sumlin, Eric Burdon, Buddy Guy, Sam Lay, Harvey Mandel, Jim Schwall, Jack White, and more. (86 mins.)

Director John Anderson will introduce the film.

Fri, Oct 18, 2013
at 9 PM

BABE'S AND RICKY'S INN

DIRECTOR: RAMIN NIAMI
US, 2011
From 1957 to its closing in 2007, Laura Mae Gross's legendary South Central Los Angeles blues club was ground zero for a generation of music lovers and legends. Welcoming to all audiences, everyone from Johnny Lee Hooker, BB King, Albert King, and T-Bone Walker to the up-and-coming shared the stage in an open, creative, and safe environment. Niami's loving valentine is a homey ode to a 50-year story of music and family with Guitar Shorty, Ray Bailey, Deacon Jones, Keb' Mo', South Side Slim, Tokyo Mississippi, and many others testifying to the club's profound influence on their lives and music and demonstrating it in rousing performances. "If you don't want to get up and move at some point during this film, go see a doctor."—The Los Angeles Times. (90 mins.)

Sat, Oct 19, 2013
at 3 PM

CHARLIE "BIRD" PARKER, 1920-1955

DIRECTOR: JAN HORNE
NORWAY, 1989
Produced by the Norwegian Broadcasting Corporation, Jan Horne's four-part film on the life of jazz saxophonist Charlie Parker is the definitive chronicle of Parker's remarkable life. Divided into four chronological chapters, each features film clips and interviews that bring to life his brilliant career. Part One, "Now's the Time," examines Parker's early years in Kansas City and his impact on fellow musicians—Dizzy Gillespie, John Lewis, Flip Phillips—after he came to New York in the 1940s. Part Two, "Just Friends," centers on the New York years and his collaborations with Red Rodney, Max Roach, Roy Haynes, and others. Part Three, "What Is This Thing Called Love?" follows Parker to the West Coast and his collaborations with Chet Baker, Bud Powell, and Thelonius Monk. Part Four, "Autumn in New York," explores his broader artistic search with the help of composer Edgar Varèse and painter Harvey Cropper and the overview of his life through the eyes of Chan Parker and others. (180 mins.)

Sat, Oct 19, 2013
at 4:30 PM

SONGS

DIRECTOR: EDUARDO COUTINHO
BRAZIL, 2012
Comprised of 18 "sessions," Coutinho's emotionally compelling film delves into the songs that hold deep meaning in people's lives. A rich array of Cariocas (residents of Rio de Janeiro), men and women of all ages and ethnicities, accept the invitation to tell about their favorite song—then sing it themselves, a cappella. Maybe the song played a crucial role in a crucial relationship, or it's one forever associated with a parent or a remembered moment of intense happiness. "Lyrical…. Popping up throughout are recurring themes of love, loss, and desire, all complex emotions that are also the subjects of many tunes. The brilliance of Coutinho's conceit is that he sets out to demonstrate that people often turn to song when words can't express how they feel, but he shows this by letting people talk about the emotions that inspired their song of choice." —Variety. (90 mins.)

Sat, Oct 19, 2013
at 7 PM

MISTAKEN FOR STRANGERS

DIRECTOR: TOM BERNINGER
US, 2013
VISITING ARTIST—About to take off on their "High Violet" world tour, The National front man Matt Berninger decides to hire his metal-head brother Tom, a would-be horror filmmaker still living at home with the parents in Cincinnati, as a roadie. With high hopes and camera in tow, the adventure begins, but it's not long before it's evident to all that self-documenting partier Tom is not quite up to the professional rigors at hand. Not to mention the fact that the privileged-access rock doc that he decides to make—with the patient support of the band—doesn't seem to be adding up to anything either. At once a film within a film, a behind-the-scenes tour (and performance) document, and a comic, endearing story about two brothers, MISTAKEN FOR STRANGERS is a witty meditation on the search for success and "what may be the funniest, most meta-music movie since SPINAL TAP." —Pitchfork. (80 mins.)

Director Tom Berninger will introduce the film.

Sat, Oct 19, 2013
at 7 PM

FINDING THE FUNK

DIRECTOR: NELSON GEORGE
US, 2013
FINDING THE FUNK is a road trip in search of the past, present, and future of funk music. Starting with funk's roots in jazz and the James Brown bands of the '60s, Nelson's journey goes to the Bay Area to celebrate Sly and the Family Stone; then to Dayton, the birthplace of The Ohio Players and so many of funk's originators; then to Detroit, where from the ashes of Motown, P-Funk's "Mothership" arose; and on to LA, where a new generation of musicians are creating their own funk history. Legends such as Sly Stone, Bootsy Collins, George Clinton, Nona Hendryx, Maceo Parker, Bernie Worrell, and Steve Arrington weigh in, as do their descendants, Mike D, D'Angelo, Sheila E, and Shock G. Narrated by Questlove of The Roots. (78 mins.)

Sat, Oct 19, 2013
at 8:30 PM

BAYOU MAHARAJAH: THE TRAGIC GENIUS OF JAMES BOOKER

DIRECTOR: LILY KEBER
US, 2013
The Ivory Emperor, the Black Liberace, Lil Booker, Little Chopin in Living Color…James Carroll Booker III. BAYOU MAHARAJAH explores the life and music of New Orleans piano legend James Booker, the man Dr. John described as "the best black, gay, one-eyed, junkie piano genius New Orleans has ever produced." A brilliant pianist, his eccentricities and showmanship belied a life of struggle, prejudice, and isolation. With never-before-seen concert footage, rare personal photos, and exclusive interviews, the film paints a portrait of this overlooked genius. (90 mins.)

Mon, Oct 21, 2013
at 7 PM

VIDEO MUSICS III: FLOATING OCEANS

DIRECTOR: ALEXIS GIDEON
US, 2012
VISITING ARTIST—Portland musician, animator, and filmmaker Alexis Gideon combines all these interests in his stop-motion animated video operas. FLOATING OCEANS explores and celebrates Irish literature and mythology, as reexamined through contemporary styles such as hip-hop and psychedelia. Based on the works of Lord Dunsany, an early 20th-century Irish fantasy writer, the piece is also inspired by the experiments of John William Dunne, an Irish engineer interested in dreams and parapsychology. And all this plays out through the form of a bourgeois dinner party. The live music mirrors the video's action exactly, and the animated characters' mouths are perfectly in sync with the sung lyrics. (38 mins.)

Director Alexis Gideon will introduce the film.

Mon, Oct 21, 2013
at 8 PM

THE MUSIC OF KURT WEILL: SEPTEMBER SONGS

DIRECTOR: LARRY WEINSTEIN
CANADA, 1994
The music of Kurt Weill was one of the richest contributions to musical theater in the 20th century. In an inspired mixture of performance film and biopic, Weinstein has assembled some of the great musical talents of the day to reinterpret Weill's memorable music. The setting is an old warehouse, turned into a performance space, with each of Weill's songs given a distinct set and visual style. Among the performers featured are Nick Cave ("Mack the Knife"), Elvis Costello and The Brodsky Quartet ("Lost"), Lou Reed ("September Song"), opera singer Teresa Stratas ("Surabaya"), jazz singer Betty Carter ("Lonely House"), jazz bassist Charlie Haden ("Low"), David Johansen ("Alabama Song"), and writer William S. Burroughs ("What Keeps Man Alive"). Sewn into the film between the captivating performance pieces are glimpses of Weill's life and rich artistic collaborations with Bertolt Brecht and Lotte Lenya, told through photographs, film clips, and recordings. Whatever your musical persuasion, this is an exceptional treat. (91 mins.)

Tue, Oct 22, 2013
at 7 PM

BROTHERS HYPNOTIC

DIRECTOR: REUBEN ATLAS
US, 2013
For the eight young men in the Hypnotic Brass Ensemble, "brotherhood" is literal: they're all sons of anti-establishment jazz legend Phil Cohran. Cohran and their mothers raised them together on Chicago's South Side on a strict diet of jazz, funk, and black consciousness. Family band practice began at 6 AM. Now grown, as they raise eight brass horns to the sky—while playing in the streets of New York City, collaborating with Mos Def, or wowing a jazz festival—they find the values their father bred into them constantly tested and must decide whether his principles really are their own. BROTHERS HYPNOTIC is a coming-of-age story, for eight brothers and for an ideal. (86 mins.)

Tue, Oct 22, 2013
at 9 PM

MEAN STREETS

DIRECTOR: MARTIN SCORSESE
US, 1973
Based in part on his own experiences in the darker corners of New York's Little Italy, MEAN STREETS is Martin Scorsese's parable of a man attempting to reconcile his violent lifestyle with an irresolute Catholic faith. Harvey Keitel portrays Charlie, a well-meaning, small-time hood whose conflicted nature is slowly beginning to jeopardize both his work and his private life. Robert De Niro turns in a startling performance as Johnny Boy, Charlie's arguably psychopathic friend, whose quick temper and unpaid debts quickly become menacing liabilities. A powerful, character-driven film, Scorsese's Italian-American tale is one of the classic films of its era and remains the standard for great rock soundtracks. (112 mins.)
————————————————-
As always, our special thanks go to Music Millennium, Willamette Week, Oregon Music News, KINK.fm, MusicFestNW, All Classical Portland, KIND Healthy Snacks, KZME, Walker, and McMenamins for helping make it all happen. Enjoy.