From our sponsors: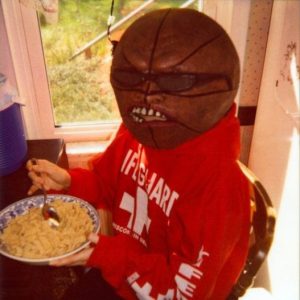 MUSICFESTNW 2013! Tobacco, Magic Fades, Portia (formerly Breakfast Mountain) & Bruxa
September 5, 2013
8 p.m. |  $15 Doors| 21+
More info: www.holocene.org
Holocene
1001 SE Morrison St Portland, OR 97214
(503) 239-7639
TOBACCO, aka mind-boggling hip-hop / psych auteur Tom Fec (also of Black Moth Super Rainbow) joins us for MFNW! FREE WITH FESTIVAL WRISTBAND.
SPIN writes:
We haven't heard from Tobacco since 2010's Beck-featuring Maniac Meat, but that's only because the man born Tom Fec also happens to write all the music for Black Moth Super Rainbow. His better-known band dropped their deliciously cracked take on roller-rink pop last year — stream Cobra Juicy right here — and now this Pittburgh pied piper of weird can get back to churning out the dark stuff. Tobacco began as a beat-oriented project and the song, "Lipstick Destroyer," wields four-on-the-floor crunch and an arsenal of pitch-bent synthesizers, not to mention Tobacco's trademark rusted robo-vocals. In short, it sounds like a junkyard take-down of Daft Punk's pristine electro-house. Turns out Fec agrees.
"Daft Punk is cool as shit, but it can get kind of sterile for my ears, and I guess what I'm doing these days is like a depraved, fucked-up sibling to their big city, good schoolin' sounds. They work with Giorgio Moroder, and I work with a girl in a deteriorating ET costume," says Tobacco. That girl would be BMSR keyboardist Seven Fields of Aphelion. "It sure as shit isn't for everyone, but this is what I do. I actually just watched an interview where Moroder was talking about how they spend so much time perfecting each sound, and it was funny to me because I spend just as much time trying to figure out how to damage mine. 'Lipstick Destroyer' is one of the more finished ideas from the next album I'm working on."