From our sponsors: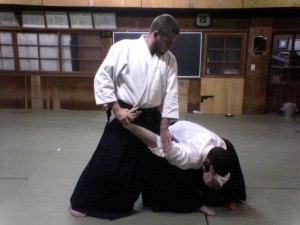 Martial Arts Seminar: Introduction to Daito Ryu
August 17, 2014
9 a.m. – 3 p.m. | $65
More info: hoshudojo.com
Aikido Northwest
16029 SE McLoughlin Blvd., Milwaukie, OR
This seminar will feature Kei Goto Sensei, 5th dan Kyoju, from Oita, Japan, the head instructor of Hoshu Dojo.This seminar will be a general introduction to the art, including some elements in Daito Ryu, such as a system of blends and strikes known as Aiki Kempo, that are no longer practiced in the modern offshoot of Daito ryu, Aikido, and an older perspective on techniques that should be quite familiar to many modern standup grapplers and Aikidoka.
Daito Ryu Aikijujutsu is the original "aiki" art. In this art of traditional jujutsu kata, rather than imposing our will on our opponent by breaking through their intent with direct conflict or brute force, we accept their intent and instead move our own body to achieve victory. This art includes sophisticated throws, joint locks, and strikes. It offers a rich reserve of technical knowledge.
In order to register, please go to http://hoshudojo.com