From our sponsors: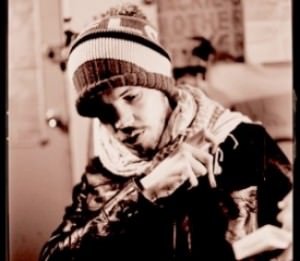 FRESH Musicfest NW Edition
w/ Prefuse 73, Natasha Kmeto, The Great Mundane and Braxton Palmer
September 6, 2013
8 p.m. |  $15 Doors| 21+
More info: www.holocene.org
Holocene
1001 SE Morrison St Portland, OR 97214
(503) 239-7639
Abstract Earth Project teams up with MFNW to bring you a special edition of FRESH with experimental hip-hop heavyweight Prefuse 73. FREE WITH MFNW FESTIVAL WRISTBAND!
Guillermo Scott Herren is nothing if not proven. It's hard to think of a name that carries as much weight in both hip-hop and avant-rock circles as Prefuse 73, who in the past year alone has been asked to remix TV On The Radio, Pelican, BLK JKS, Cornelius, and producing the L.A. duo: "Voices Voices" e.p. on Manimal Records. Not to mention his collaborations with School of Seven Bells and Battles. These interactions have clearly helped to shape the evolving Herren's sonic aesthetic, which has expanded to include Diamond Watch Wrists twisted visions of prog-rock & "machine funk" and Savath y Savalas global psychedelia.