From our sponsors: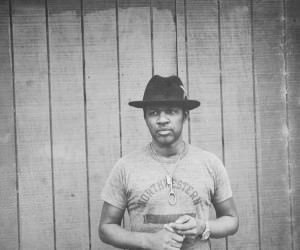 David Ryan Harris & Tyler Lyle
November 10, 2015
7 p.m. doors, 8 p.m. show | $15 advance, $15 day of show | Minors OK w/ Guardian
Tickets: mcmenamins.com
Mission Theater
1624 NW Glisan, Portland
Nice to meet you. My name is David Ryan Harris.
Born in Chicago. Raised in Atlanta. Live in Los Angeles.
I heard music, melodies and stories in my head as a child.
They never went away and I hope they never do.
After experimenting with drums, piano and other instruments in my teens I began my love/hate affair with the guitar.
So, there it is: I am a soul singer who plays guitar.
And sometimes: I am a guitarist who sings soulfully.
Drawn to the blues after hearing songs by Son House, Robert Johnson and others and growing up at a time when Prince, Parliament/Funkadelic, Stevie Wonder and other musicians were stretching the boundaries of popular music I began to understand that music could not and should not be limited by our often narrow views of what it should be.
Co-founded a band called Follow For Now in 1988 in the hopes of creating a sound that combined all the influences that had been shaping my musical vision:
Bad Brains meets Stevie Wonder and Public Enemy in Memphis.
While the band had a short life, it was my launching pad, as it allowed me to taste the fruits of such a strange mess of musical ingredients.
Signed to Chrysalis in 1990 and released "Follow For Now"
Follow For Now disbanded in 1994
Signed solo to Brendan O'brien's Columbia imprint in 1997, released a self-titled record and began to spread my wings as an artist, writer and producer.
Signed to Elektra in 2000, with a band called Brand New Immortals and released Tragic Show. Label folded. Band followed suit.
Self released "The Bittersweet" in 2007.
Since then I have had the pleasure of writing with, playing with and/or producing artists from Dave Matthews, Cassandra Wilson, Derek Trucks, Santana, Marc Broussard, Guy Sebastian and played in John Mayer's band from 2004-2012.
Just produced/co-wrote 6 songs on India.Arie's "Songversation"
Will release "Lightyears", the follow up to "Bittersweet" in December 2013
This is still the beginning.
Tyler Lyle
Growing up, Tyler Lyle vowed never to go into music when he got older. "As a kid we were always taking family trips to Nashville so my dad could play the Bluebird Cafe or attend some songwriting symposium, and I resented the city for stealing my vacations away," recalls the West Georgia native. But at age 15, he haphazardly picked up his father's guitar, quickly mastered a few chords, and soon started writing his own songs. In 2011 Lyle released his indie-folk debut The Golden Age & The Silver Girl, solely through Bandcamp-then re-released the top-five seller the following year to find it named one of the top 10 albums of 2012 on NPR's World Cafe. In 2013, he was awarded the Abe Oleman Scholarship for songwriting presented by ASCAP and the Songwriter's Hall of Fame. He is currently at work on a new full length album.