From our sponsors: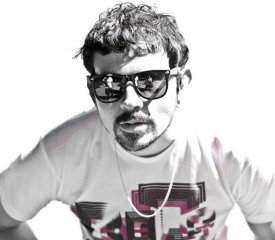 Bootybassment: Musicfest NW Edition
w/ Maxx Bass, Nathan Detroit and Ryan & Dimitri
September 7, 2013
9 p.m. | $5 before 10 p.m. / $10 after 10 p.m. | 21+
More info: www.holocene.org
Holocene
1001 SE Morrison St Portland, OR 97214
(503) 239-7639
Bass is our biz, and our biz be boomin'! FREE ALL NIGHT WITH MFNW FESTIVAL WRISTBAND. Just $5 before 10pm for general public, then $10.
World domination, butts, drank, money, records. But mostly butts.
From its humble beginnings in 2002 as a small birthday party for a few friends, Booty Bassment has grown to one of California's best rap-based dance parties. Veteran DJs Dimitri Dickinson and Ryan Poulsen have turned this night into a success with monthly installments in San Diego, San Francisco, and now, Portland with the dynamic team of Maxx Bass, Nathan Detroit and their very own twerk cheerleader Ms. Coco B.