From our sponsors: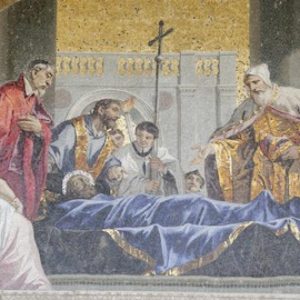 St. Mark Passion
July 2, 2014
7:30-9:30 p.m. | $30 ADV / $39 Doors | All Ages
Tickets: oregonbachfestival.com
Trinity Episcopal Cathedral
147 NW 19th Ave, Portland, OR 97209
(503) 222-9811 | More info: trinity-episcopal.org
Along with the St. Matthew and St. John Passions, two great monuments of Baroque sacred music, Bach also wrote three other Passion settings, including one based on the gospel of St. Mark.
The music is lost but the text remains, along with enough tantalizing clues to inspire several attempts to piece it back together from the earlier pieces Bach likely used to compose it. Join Matthew Halls as he conducts soloists and the OBF's Berwick Chorus and Baroque Orchestra in his own reconstruction of the St. Mark Passion, prepared in collaboration with scholar and organist Dominik Sackmann.