From our sponsors: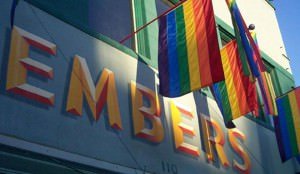 $2 Fridays at Embers
Every Friday
More info: www.theembersavenue.com
Embers Avenue
110 NW Broadway Portland, OR 97209
(503) 222-3082
At Embers on Friday, it's $2 Fridays! $2 Wells and PBRs from 9 p.m. to midnight.
Embers is Portland's premier show bar and dance club, celebrating 43 years of Pride in PDX! Join us nightly for entertainment, dancing, music, drink specials and much more. Now serving locally produced liquors and a dozen beers on nitro. All are welcome at Embers!