We are giving away a pair of tickets to Grammy Nominee Joan Osborne @ Aladdin Theater on April 19. To win, comment on this post why you'd like to attend. Winner will be drawn and emailed Monday, April 18.
———————————————
From our sponsors: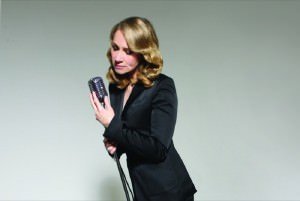 Joan Osborne
April 19, 2016
7 pm Doors, Show: 8 pm | $32.50 ADV, $35 Doors | Minors OK w/ Guardian
Tickets: aladdin-theater.com
Aladdin Theater
3017 SE Milwaukie Ave, Portland, OR 97202
Joan Osborne has rightfully earned a reputation as one of the great voices of her generation — both a commanding, passionate performer and a frank, emotionally evocative songwriter. Osborne is widely known for her beloved hit song,"(What If God Was)One of Us," as well as her live performances of "What Becomes Of The Brokenhearted" and "Heat Wave" in the GRAMMY Award-winning documentary Standing in the Shadows of Motown. A multi-platinum selling recording artist and seven-time GRAMMY Award nominee, the soulful vocalist and noted song interpreter is a highly sought-after collaborator and guest performer who has performed alongside many notable artists, including Stevie Wonder, Bob Dylan, Luciano Pavarotti, Emmylou Harris, Taj Mahal, and Patti Smith to name a few.
Osborne is widely known for her live performances of "What Becomes Of The Brokenhearted" and "Heat Wave" in the GRAMMY Award-winning documentary Standing in the Shadows of Motown. Both fans and critics have praised Osborne's contribution to the film. Counting such legendary artists as Etta James and Ray Charles as influences, Osborne is firmly rooted in R&B and soul, as evidenced by the soul covers she has recorded on her albums How Sweet It Is and Breakfast In Bed, in addition to Bring It On Home, which garnered a Best Blues Album nomination at the 2013 GRAMMY Awards. Those heartfelt performances are reflected in her Soul Revue concerts.
"I've put together this Soul Revue, and for these special performances, we're doing a lot of great R&B and soul…Motown music…it's just a blast to do," Osborne says of the new show, which includes a set list full of hits, such as "Midnight Train To Georgia," "Ain't No Sunshine," "Heat Wave" and "I Don't Need No Doctor." "I love this music — it's just so joyful and so freeing. There is definitely a serious side to what I do as a musician, but there is also a side to it that involves wanting to cut loose, and that is what this band is about. We're all just having a love affair with playing this music." Osborne adds, "The audience is ready for this kind of material. They really connect with it — people are jumping up and standing on chairs. They're getting dressed up, they're dancing. They want to come out and have a good time."
Osborne has released several acclaimed albums and continues to tour extensively with her own band and in various configurations, such as when she joined forces in 2003 with the surviving members of The Grateful Dead when they regrouped to tour as The Dead. In addition to her own solo shows, Soul Revue concerts and guest appearances, Osborne currently tours as a member of the rock/soul supergroup Trigger Hippy, founded by Black Crowes drummer Steve Gorman and built from each musician's shared love of R&B and soul. The band's self-titled debut album was released to rave reviews in 2014. Osborne has also spent plenty of time in the producer's chair, having produced two albums for Americana stalwarts the Holmes Brothers, and co-produced her last two acclaimed solo records, Love And Hate (2014), and Bring It On Home (2012), with talented producer/multi-instrumentalist Jack Petruzzelli.
Osborne's latest solo recording, Love and Hate, is one of the most personally-charged, creatively ambitious efforts of her two-decades-plus recording career. While she has long established herself as one of the world's most respected vocalists, her soulful songcraft reaches a new level of musical and lyrical resonance on Love and Hate. Such insightful, emotionally complex new compositions as "Where We Start," "Work On Me," "Kitten's Got Claws," "Keep It Underground" and the pointed title track survey some of the more complicated terrain of romantic relationships, in a manner that's rarely been attempted in popular music, while the album's intimate, stripped-down sound marks a stylistic departure from the gritty blues-based rock for which Osborne is best known.