From our sponsors: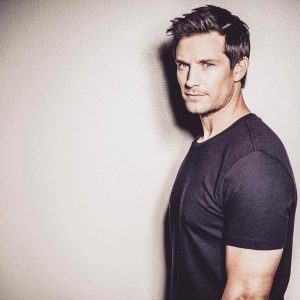 Colin Kane
April 14-16, 2016
8 p.m. Thursday, 7:30 & 10 p.m. Friday & Saturday | $15-31 | 21+
More info: heliumcomedy.com
Helium Comedy Club
1510 SE 9th Ave, Portland, OR 97214
(888) 643-8669
A born and bred New Yorker, Colin Kane has been laying the comedy smackdown on packed houses since 2002, forging his career on the New York comedy circuit. Playing to audiences in New York, Los Angeles, Boston, D.C., Chicago, Mexico City, Norway and Stockholm, Kane has proven his acidic brand of humor has a wide and multifarious appeal. His ability to convert audiences into staunchly loyal fans has helped him spread his uniquely perverse brand of comedy to a worldwide stage.
Billed by Dennis Miller as "the next really big comedian" and described by fans as "acerbic and brilliant", Colin Kane nailed down the winning spot on Howard Stern's Kill or Be Killed and is a serial guest on the zenith of early morning radio, Opie and Anthony. Kane's talent and prolific vocation have allowed him the opportunity to work for everyone from the racially charged Paul Mooney to the deeply perceptive Jerry Seinfeld, playing on his ability to appeal to a diverse cross section of audiences.
Kane's unequaled defining factor is his knack for incorporating improv into his sets, maintaining a level of surprising originality in each performance. Rarely does a comedian come along that has the verbal agility to spin rapid fire wit and comebacks so smoothly.
After a successful two year run at the world renowned Caroline's on Broadway, Kane has continued his meteoric rise in the comedy scene by playing to 7,000 fans at Madison Square Garden Theater. With his sardonic banter and brazen observations, Kane has solidified his reputation as an entertainer who can not only fill seats, but enrapture the general masses and create a legion of unwavering followers.