From our sponsors: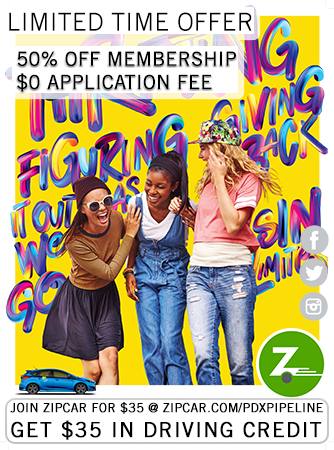 Get $35 Driving Credit when you Join Zipcar w/ PDX Pipeline!
Only $35 annual membership + zero app fees + driving credit!
More info: zipcar.com/pdxpipeline
So you've booked your tickets for another sweet PDX Pipeline event and now need a way to get to the show?
Own a car but want to treat your special someone to a luxury car for date night? Join Zipcar today and gain access to hundreds of cars in Portland for all your dates and everything else in between.
*expires after one month of registration