We are giving away a pair of tickets to M.O.D. Club PDX featuring The Cool Whips, Original Middle Age Ska Enjoy Club @ Secret Society on March 12. To win, comment on this post why you'd like to attend. Winner will be drawn and emailed Friday, March 11.
———————————————
From our sponsors: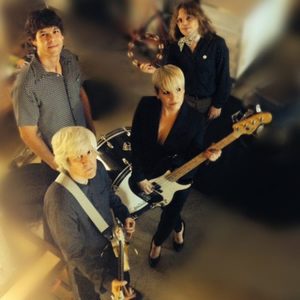 M.O.D. Club PDX featuring The Cool Whips, Original Middle Age Ska Enjoy Club
March 12, 2016
Doors 8:30 p.m. / Show 9 p.m. | $9 | 21+
Tickets: secretsociety.net
The Secret Society
116 NE Russell, Portland, OR, 97212
The Cool Whips
The Cool Whips philosophy is fun and exploring different ways to have that fun. The group is what Shakespeare might have called "a power pop quartet" if he'd been born in this time and listened to this sort of music. The foursome (guitarist Eric Ramon, bassist Susan Kearns, organist David Ricardo and drummer Kurt Steinke) plays a retro 60s style that's still up to date. What else could it be? It's being played today so it must be modern. It's the Now Sound!
Eric has been in several groups over the last….well, a long time. His first band in Portland was the last incarnation of the Frances Farmer Gals, around the turn of the century. Susan previously played with an all female group, The Terwilliger Curves…not the all male punk group of the same name but a more interesting, feminine kind of trip. David moved up from San Francisco after playing in B and Not B. He is currently also in the well-reviewed group, The Zags. Kurt is the newest member of the Cool Whips and he, too, is in another band (Beyond Veronica).
They write their own tunes and play their own instruments. They've recently completed their first album, "Goodies". It's already available at thecoolwhips.bandcamp.com and has been chosen as "album of the week" by the Swedish internet station Radio Andra's Ice Cream Man show.
The group's ultimate goal is to become so huge in Sweden that a bunch of Swedes come to Portland to escort the Cool Whips to Goteborg where riches will come their way. Then, after piling up a ton of whatever Swedish people use for money, the group would move back to Portland to get some of that good coffee.
Original Middle Age Ska Enjoy Club
The Original Middleage Ska Enjoy Club formed in 2007 with a shared love of ska, rocksteady, and reggae and the singular goal of providing the musical entertainment at the wedding of two dear friends. As it turned out, we just couldn't stop playing this music we love so much and we have been steadily working to liberate Portlandís earnest residents from the tyrannical rule of the downbeat ever since.
The Original Middle Age Ska Enjoy Club is: Mike Afentoulis (sax), Michael Diltz (trumpet), Jed Jorgensen (bass), Don Olsen (upside down, left-handed mandolin), Casey Sims (drums), Stephanie Thompson (organ), and Brad Washburn (trombone).