From our sponsors: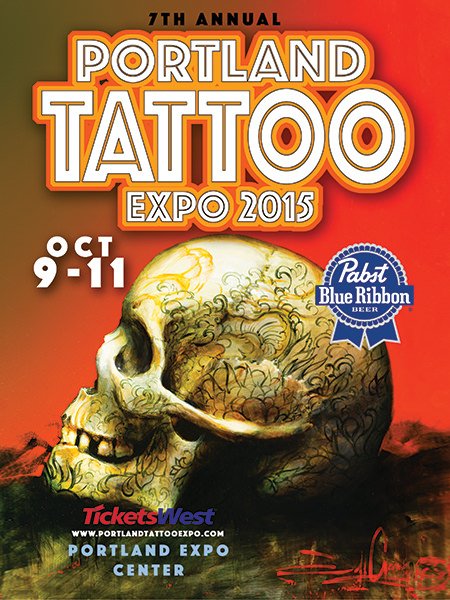 Portland Tattoo Expo
October 9-11, 2015
Friday- 2pm to 10pm
Saturday- 12pm to 10pm
Sunday- 12pm to 8pm
Weekend Pass: $40 | Single Day $20 | 12 & under free w/ adult
All Ages | More info: portlandtattooexpo.com
Portland Expo Center
2060 N Marine Dr, Portland, OR 97217
(503) 736-5200
The largest tattoo expo in the Northwest, The Portland Tattoo Expo is the original show that opened the doors to out-of-state artists looking to tattoo in the state of Oregon.
After months of work with the state legislators, the laws were finally changed to allow artists from outside of the state to tattoo legally in Oregon. Now in it's 7th year, we're bigger and better than ever! Come enjoy a fun filled weekend at the Portland Expo Center, Hall D, on October 9, 10, & 11 2015!
For more information about the expo, or would like to get tattooed at the event, go to www.portlandtattooexpo.com, www.facebook.com/PortlandTattooExpo or on Instagram: @portlandtattooexpo.
Come. Get, Tattooed.
Parking/Directions
Parking is $8 per space, per entry. Carpools of three or more are $7.
Exhibitor parking is $7 and includes in and out privileges.