From our sponsors: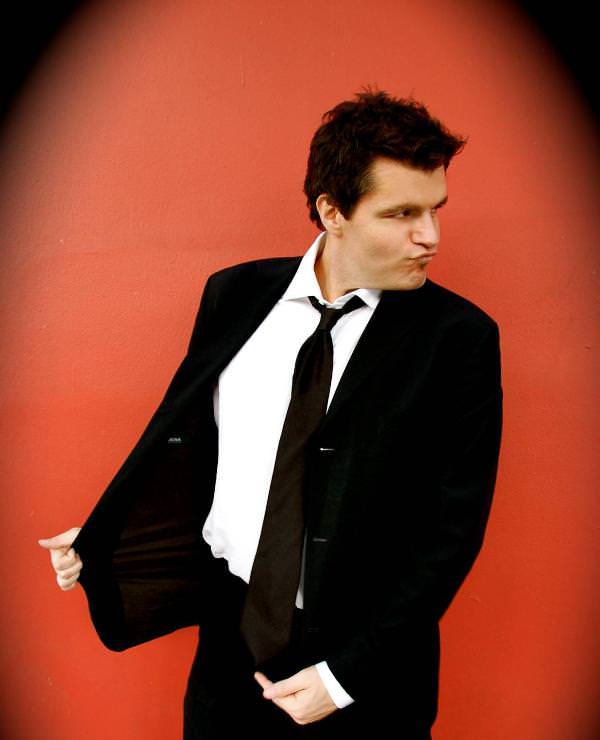 Ian Bagg
July 31-August 2, 2014
Thursday 8 p.m. / Friday- Saturday 7:30 & 10 p.m. | $15 – 29 | 21+
Tickets: heliumcomedy.com
Helium Comedy Club
1510 S.E. 9th Avenue Portland, OR 97214
(888) 643-8669
Ian Bagg is the first name in this sentence, and chances are it will be the last. Ian started comedy in a small country off the coast of Japan called Canada. He proceeded to do all the show business things that every successful Canadian entertainer does. He went to a 'Hockey Night in Canada' game on a Saturday night performed at the 'Montreal Comedy Festival,' kissed a fish in New Foundland and did a 'Comedy Now' special on CTV. So what does a Canadian do when he has done all? He boards a train to NYC, lives in youth hostel and ends up on 'Late Night with Conan O'Brien,' 'The Late Late show with Craig Ferguson' and 'Tonight Show with Jay leno.' It is not always fun and games. He was forced to do 'Make Me Laugh,' 'Showcase Comics with Louie Anderson,' 'Fridays' on NBC and the 'Late Late Show with Craig Kilborn.'
Acting, although not his first love, has been fun. Bagg has acted in Tim Robbins' 'The Cradle will Rock,' 'MVP 2,' and 'MXP' and a cut out of the movie 'Coyote Ugly.' And here is something interesting'he's the only one known for working with famed director/producer Judd Apatow and not becoming a multi billionaire. Life has been amazing for Bagg being on the History Channel, the Food Network, the Biography Channel and being the first ever Canadian to meet three presidents-– Ronald Reagan, Jimmy Carter and George Bush, although only one was in the White House at the time while he met one on a plane and the other at a hockey practice.
While working red carpet interviews, Ian has pissed off Brad Pitt, been hit with a champagne bottle and asked for chocolate covered pretzels by Alec Baldwin. You probably wonder what kind of man does this and without imploding? The answer is a man whose dog survived a three- story fall and who's been known to think he is twelve–but may actually be twenty-nine or seventy-two.
Ian went to school to be an explosives engineer, but a lucky chance at an open mic made him the volatile one. If you dare to see a comedian who was named the number 2 out of 11 comics to see live in 2012 by 'Crave Online,' He will be in your area soon because this manchild does over 100,000 air miles a year. You could listen to his radio/podcast show on XM Radio channel 160 or The Toadhopnetwork (The Ian Bagg Show.) And soon after two successful half-hour specials–one on 'Comedy Central Presents' and HBO's 'A Comics Climb,' He taped his first one-hour special. 'Anyway you get to know him you will remember him' ~ Ronald Reagan