From our sponsors: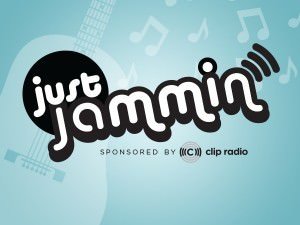 Clip Radio Just Jammin' Concert
June 30, 2014
FREE | All Ages
More info: clipradio.com
Download the free Clip Radio app for iOS or Android
Alberta Rose Theatre
3000 NE Alberta St, Portland, OR 97211
(503) 719-6055
In support of Portland's local music scene, Clip Radio is giving away $3,000 and title of "Just Jammin' Jam Master" to one of four competing Portland artists – Balto, Elise LeBlanc, Jordan Harris and Sawtell
Time is running out and these bands need your help! To see your favorite artist win, vote for them now and everyday in the Clip Radio app until June 29th. Once you've cast your vote, you will gain access to a free ticket to the show on June 30th.
Come watch these Portland artists jam out this Monday night, June 30th at the Alberta Rose Theatre. The show is all ages, though minors must be accompanied by an adult. Don't forget to vote for who you want to see win $3K and the "Jam Master" title and get access to your free concert ticket.
Find more information about the event and the competing bands here.