From our sponsors: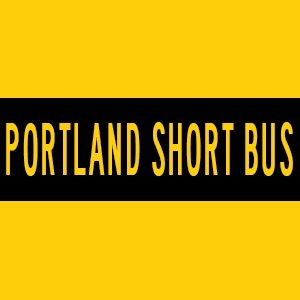 Last Day of Rain (Maybe) PDX Urban Wine Tour
June 28, 2014
Noon | $35 | 21+
Tickets: portlandshortbus.com
Here at Portland Short Bus, we strive to predict the weather with at least half the accuracy of your friendly neighborhood meteorologist, and we can say with confidence that it may or may not rain this Saturday, and if it does, it might be the last day of rain for the summer. Maybe. What is our secret to this startling accuracy? We can't tell you exactly, but we can tell you this: we dip our magic meteorite in a glass of Pinot Noir and it whispers the secret to us.
You and 11 other random strangers are invited to hop on our bus Lucille to spend this possibly sunny, possibly wet Saturday drinking fine local Portland wines and soaking up the rays/precipitation at 4 of our favorite PDX Urban Wineries. This is a casual wine tour, no high-falutin' fancy pantsy swishing and spitting here, feel free to be as sexy or casual as you want. Chew gum and drink Merlot for all we care, it is getting out there that counts.
*Purchase of ticket does not include food or tasting fees. Tastings fees vary at each winery but range between $5-10, and are usually refundable with bottle purchase.
PDX Urban Wine Information: http://pdxurbanwineries.com/
Pick up at 12pm/Drop off at 5pm at The EastBurn.
*Bring your confirmation e-mail at EastBurn and receive 10% off your meal either before or after the tour.