From our sponsors: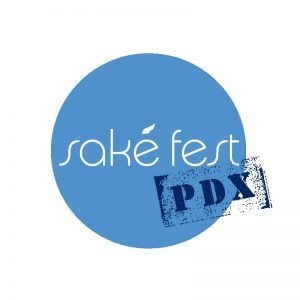 Sake Fest PDX
June 26, 2014
6:30 – 9 p.m. | $50 ADV | 21+
More info: sakefestpdx.com
Sentinel – Governor Ballroom
614 SW 11th Ave, Portland, OR 97205
(503) 224-3400
Portland chefs, local and International sake producers will gather and share the versatile (and often mysterious) world of Sake ‐ including Oregon's own SakéOne based in Forest Grove.
Most folks don't associate sake with desserts, and this year, five chocolate companies will demonstrate that unique pairing. Previous Sake Fest PDX local chocolate vendors include Batch PDX, Smitten Artisan Truffles and Xocolatl de David. This year we welcome Cocotutti of San Francisco, and another Portland based chocolatier, Treehouse Chocolate Co. They will highlight infused sake brands by incorporating them into their samples and our on‐site experts will guide attendees as they pair other chocolates with the sweeter (Nigori) brands on hand.
"Participants attending Sake Fest PDX will experience about 130 sake varieties and learn how to pair it with any type of food from some of our best local chefs." says Marcus V. Pakiser, Sake Fest PDX spokesperson and internationally renowned sake sommelier. He continues, "Samples of Japanese and American brands and premium and several rare sake will be available, as will regionally micro brewed 'jizake,' which means small, regional sake brewer. Talented, local Chefs from area restaurants and shops will prepare and serve a selection of appetizers, entrée samples, artisan chocolates, and foods that complement different types of sake."
Learn to pair any food with sake like a pro: Similar in profile to wine, sake is valued for its fragrance, impact, sweet or dry finish, acidity, presence and complexity. Guests will enjoy pairings including Saucebox's suckling pig; Whole Foods Market / Pearl District's international cheese sampler; Bamboo Grove Hawaiian Grille's famous Kalua pig; and a variety of foods from many more of Portland's top chefs and finest eateries. (See list below)
Kigami Biraki: The evening will kick off with this traditional barrel breaking ceremony meaning "welcome and good luck". (Bring your own towel.) And a brief performance by Portland Taiko, celebrating their 20th anniversary.
Provenance Hotels recent purchase of The Governor Hotel and name change to "Sentinel" brings a fresh look and vitality to downtown Portland.
Networking opportunities: Meet a new friend / business contact or bring a new friend ‐ the perfect event to enjoy a casual social experience or build a new business partnership.
Food Provided By:
Bamboo Grove Hawaiian Grille Batch PDX
Behind the Museum Café Biwa
Cocotutti (San Francisco)
FiMi Kingston LLC
Genki‐Su Japanese Drinking Vinegar Hokusei
JFC International Inc.
Little Boba Truck
Miho Izakaya
Saucebox
Sok Sab Bai
Smitten Truffles Treehouse Chocolate Co. Uwajimaya
Whole Foods Market – Pearl District Xocolatl de David
Yakuza
Yama Sushi & Sake Bar
Saké Provided By:
Asahi Breweries, Ltd.
Glide Beverage (Oregon) Hakushika
Japan Prestige Sake Association JFC International Inc
Joto Saké
Kasumi Tsuru
Kuramoto US
Moonstone (Oregon) Momokawa Saké
Murai Family of Sake
Niigata Sake Selections
Ozeki Sake
Rogue Ales (Oregon)
SakéMoto
SakéOne (Oregon)
Sapporo USA
Sake Story
Shimizu‐No‐Mai
Takara Sake USA Inc. Terlato Wines International The Floating World
The Sake Locker
TY KU
Vine Connections Winebow
Yoshinogawa