From our sponsors: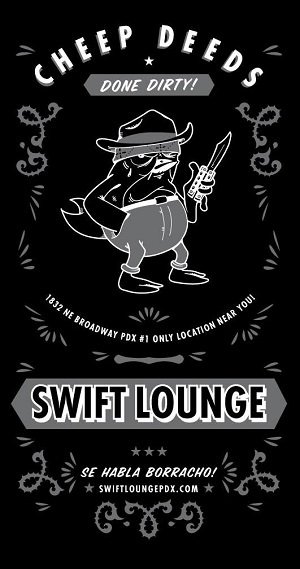 Spring/Summer 2014 Menu
More info: Facebook
Swift Lounge
1932 NE Broadway St Portland, OR 97232
(503) 288-3333 | More Info: swiftloungepdx.com
It's perty much SUMMER, so we scrubbed up and bucked up to look sharp.
For the warmer months of 2014, we're adding new menu flexes with new items (crab cakes, taquitos, gravy fries, steak fajitas, among others)
We've added a NEW SEASONAL JAR…(watermelon infused vodka, hibiscus-habanero house syrup, cran, fresh lime, and bubbles)
Plus the design for shirts has come through!
like a slow jam….we do it for the sound of pleasure from ya.