From our sponsors: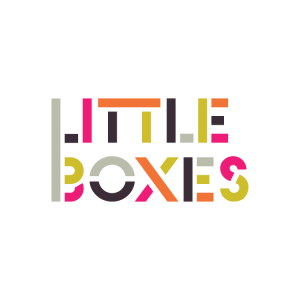 Little Boxes
November 29-30, 2013
Portland's only local Black Friday shopping Event
More info: littleboxespdx.com
Little Boxes, Portland's only local Black Friday shopping event, enters its third year of rewarding shoppers for shopping locally this November with a brand new app for the iPhone helping them navigate to participating "little box" stores. At these locally owned retail stores, giftseekers can enter to win a $2,000 travel package and other raffle prizes and shopping sprees, as well as earning discounts city­wide.
Local stores have a proven track record of increased sales as a result of the identity and critical mass Little Boxes provides its independent retailers. This year's digital app makes it even easier for consumers to shop consciously, while having an impromptu guide to the best shopping in Portland in their pocket.
This year, Little Boxes will be raffling off a grand prize of airfare and hotel accommodations for two to Waikiki, San Diego or San Francisco. Another top prize is the 16 gigabyte iPad 4Gen with Retina Display and Grove Bamboo case from The Mac Store. Shopping sprees in amounts of $600, $400, and $200 are raffled off as well, with winners having their choice of little box stores as the site of their spree. Additionally, Zama Massage has contributed over $500 worth of spa services to the raffle, as well as other prizes from Hotel Deluxe, Living Room Theaters, nwFilmCenter, Elements Therapeutic Massage, and many other donors.
An anticipated 20,000 shoppers are predicted to go through the doors of nearly 200 participating little box retailers in 2013. Little Boxes doubled in growth from its inaugural year in 2011 to 2012, expanding from a one­ to two ­day event. Last year, Little Boxes collected over 16,000 raffle tickets from local shoppers in just nine hours of shopping.
More than 12,000 store maps were distributed through 170 participating stores. In addition to hosting its own social media channels on Facebook and Twitter, Little Boxes leveraged the social media networks of nearly 200 little box stores throughout Portland to promote the event and its sponsors.
"We are participating in Little Boxes for the third year in a row because we think it is such a genius concept," said Willi Galloway of the Pearl District's Perch Furniture. "Little Boxes gives us an opportunity to tell our customers about the amazing network of small shops that dot our city, and gives other Little Boxes a way to introduce shoppers to us. Little Boxes is also a great way for us to offer a discount on a big ticket item, and compete with the Big Boxes on Black Friday."
About Little Boxes
Little Boxes is Portland's only local Black Friday shopping event. On the two days following Thanksgiving, shoppers can spend in support of the local economy by earning discounts and the chance to win prizes within a network of approximately 200 locally owned, small businesses. Shopping Little Boxes on Black Friday and Saturday is an alternative to the hubbub of the big box stores and shows support for independent, locally owned retailers. A digital app allows iPhone users to easily navigate to little box stores where they can earn 10% discounts, discover the quality of the city's indie retail shopping scene and enjoy the hospitality and warmth of Portland's neighborhood shops. Shoppers can enter to win luxurious prizes such as an iPad and travel, hotel and spa packages without purchase, just by taking a stroll in Portland's best shopping districts. Little Boxes is a way for retailers and shoppers to cast their votes for the local economy on the biggest shopping day of the year.