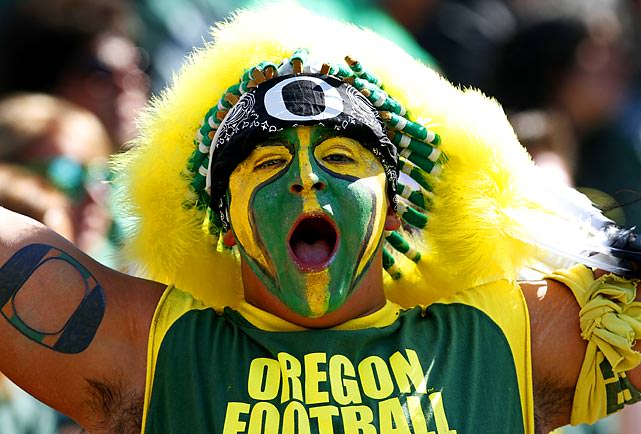 Watch Oregon Ducks & OSU Beavers Football In Portland:
Blitz (Ladd, Pearl, 21 & 99 locations) | More info: www.blitzsportspubs.com
Blitz's four locations will be happening as always with tons of televisions, drinks specials, and games (ping pong, shuffleboard, buckhunters, horseshoes in Tigard, and more). Regular Happy Hour 3-6 p.m. and 9 p.m. – midnight.
East Burn (East Burnside & 18th) | More info: theeastburn.com
East Burn will have the game on a large projection screen on their heated patio and also downstairs. Recess discount menu from 3-6PM. $2 off all top shelf tequila on Thursdays after 6 p.m., $5 bottles of baby bubbly on Fridays.
Thirsty Lion (Downtown & Tigard locations) | More info: www.thirstylionpub.com
Catch all the Ducks & NFL action at Thirsty Lion and grab a bite from their breakfast menu; featuring items like a Bacon & Egg Ciabatta Sandwich or Spicy Sausage & Roasted Red Pepper Omelette! Beer specials on Saturday and Sunday from open – 5pm.Thirsty Lion is proud to be the fan home for the Michigan Wolverines and Oregon Ducks. If you follow any one of these teams, be sure to stop by Thirsty Lion and support them!
Grand Central Bowl (808 SE Morrison St.) | More info: www.thegrandcentralbowl.com
Grand Central has a variety of plasma screens and private dining rooms, the perfect place to gather your friends for an exclusive sports party. Their audio and video systems combine the newest technology with custom in-house programming resulting in an impressive visual experience and crystal clear sound throughout. With an abundance of plasma screens, 16' HD projectors, and rich sound, they deliver a state of the art experience for sports entertainment.
———-———–
August 29, 2013

3PM: North Carolina @ South Carolina (#6)
8PM: USC (#24) @ Hawaii
———-
August 31, 2013
1:00PM: Nicholls @ Oregon (#3)
3:00PM: Eastern Wash. @ Oregon St. (#25)
7PM: Boise St. (#19) @ Washington
7:30PM: Northwestern (#22) @ California
———————————————————————————
Our new Portland Events App for PDX Pipeline is now available for iPhones, Android phones and iPads!
Now, you can have all of the great Portland events from our website in the palm of your hand when you're out on the town.