From our sponsors: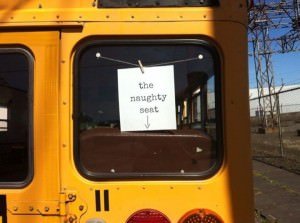 PDX Distillery Tour
September 7, 2013
12:30 p.m. | $35 | 21+
Tickets: portlandshortbus.com
EastBurn
1800 E Burnside St Portland, OR 97214
(503) 236-2876
Portland Short Bus has had it's fair share of swilling wine this summer to make even the hardiest wino give us mad props. Being a connoisseur of anything booze, Portland Short Bus has decided to fill it's belly with just that. Booze. Portland's local distillery scene is a force to reckon with, supplying our insatiable drinking needs with quality spirits.
Hop on our short bus Lucille for the afternoon, as we leisurely amble to 4 Portland Distilleries and sample their fine wares. Music, water, driver (sober), and host (not sober) included.
*Price of ticket DOES NOT include tasting fees at distilleries. Price of ticket DOES NOT include food. Feel free to eat at The EastBurn either before or after the tour and receive 10% off your meal.
Here's the deets:
Meet up @ EastBurn 12:15 departure by 12:45
1:00-1:45 Bull Run Distillery
2:00-2:45 House Spirits
3:00-3:45 Stone Barn Brandyworks
4:00-4:45 New Deal Distillery
Drop off at EastBurn by 5pm – See more at: http://portlandshortbus.com